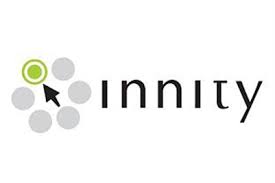 Innity, leading online media and ad tech provider in APAC today added five new mobile ad formats to its mobile advertising offerings – Mobile Cube, Mobile Grow, Mobile Cards, Mobile Underlay and Mobile Canvas, allowing advertisers the opportunity to reach target audience on mobile devices.
Mobile Cube: The ad is displayed as a 3D cube that can be rotated horizontally either automatically or by swiping to reveal more brand images, maximising the allocated ad space.
Mobile Grow: The ad format captures attention by gradually 'growing' into a larger canvas as users scroll down the page. It becomes fully interactive when the ad has fully 'grown'."
Mobile Underlay: Similar to Mobile Grow, Mobile Underlay is a large layer underneath the web site, revealed as users scroll through the page and auto-expands into a full-page ad once 70% of the ad is displayed on the page."
Mobile Cards: A deck of cards are displayed over the page at the bottom of the screen. Users can swipe left or right to shuffle through the cards containing images or videos."
Mobile Canvas: This ad is a full-screen unit that appears after users tap on an invitation ad. As the name suggests, it offers brands extensive space (up to 4 times the screen height) to creatively showcase content and engage users.
Visits to sites via mobile devices have surpassed desktops in majority of the countries in the region and Innity is looking to help marketers leverage on this growth with its mobile solutions.
"We're constantly looking for fresh ways for brands to get genuine user engagement on mobile devices. With the ever changing mobile trends and demands, it has been Innity's mission to innovate and provide marketers with advertising solutions that help effectively reach and engage their target audience," said Phang Chee Leong, CEO and Co-founder of Innity.
Campaigns using the new mobile ad formats are currently seeing success, where they are achieving high CTRs exceeding the average benchmark of 0.3%.
Source: Mumbrella