InMobi, a global mobile advertising and discovery platform,  launched a suite of advanced mobile video ad solutions in Europe. The platform includes innovative video ad formats such as vertical videos, interactive rich-media videos, 360 degree videos, opt-in videos, full-screen, in-feed and in-stream videos. Having invested in video technology for more than four years, InMobi's new platform combines cutting edge video creatives with deep learning based optimization algorithms, to deliver the best results for brands.
With 'Primetime' moving to mobile, and as smartphones become the primary screen for users, video advertising represents a great opportunity for brands to engage users on what is today their primary device. According to ZenithOptimedia, mobile video consumption is set to reach 33.4 minutes a day by 2018, with mobile devices accounting for 64 percent of all online video consumption.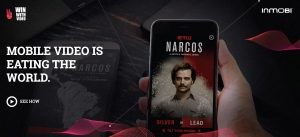 Video ads play a key role for both performance and brand marketing campaigns in helping advertisers meet their goals. Vertical, in-stream and opt-in videos have been proven to enhance brand awareness, with vertical video delivering up to 9X completion rates compared to horizontal video. Furthermore, interactive videos with rich-media end cards, 360° videos and native in-feed videos help increase user engagement and conversions, and drive sales and app installs.
InMobi's video platform offers several key features and benefits:
Buffer-Free Video Creatives for Higher Completion Rates – With InMobi's Buffer-Free technology and intelligent adjustment of video resolution through adaptive streaming, these video ads deliver the fastest load time (0.06 sec vs. industry average of 2.3 sec) and the best viewing experience, leading to an average of 90 percent completion rates;
Deep Learning Based Optimization for Better Results – With over a decade of investment in data sciences, and a strong DNA for delivering performance for all types of advertisers, InMobi's deep learning platform delivers the next-generation of intelligence for campaign optimization. The platform processes over 20 billion events ingested daily into the platform, and dynamically combines first, second and third party user data in real-time to optimize campaigns against advertiser goals. The platform self-learns, gets smarter over time, and continuously optimizes against brand KPIs, thereby delivering the best user engagement and uplift in brand metrics;
Cutting-edge Creative-Authoring to Deliver Video Ads at Scale – Brands can leverage InMobi's innovative creative authoring tool to quickly customize existing TV, digital and social video campaigns for mobile, and engage consumers across different mobile moments and real-estates;
Bespoke Video Creatives to Break Through Clutter – Brands have an opportunity to work with InMobi's award-winning creative services team to build bespoke video creatives that fully leverage device capabilities such as microphone, gyroscope, accelerometer and others to deliver the most immersive brand experiences to users;
Best-in-class Viewability Solutions – InMobi has partnered with industry leaders such as Moat and Integral Ad Science for independent viewability verification, and is found to deliver a 50 percent increase in results for viewability vs. the industry standards for in-app video ads.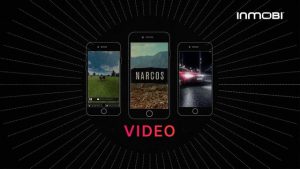 Available for brands to access through direct as well as programmatic channels (open and private marketplaces), the InMobi platform represents the most comprehensive and advanced option for brand advertisers spending on video today.
"InMobi has been pioneering the next generation of mobile advertising on the back of deep learning based optimization engines for several years now. We are proud to bring this to our video advertising suite in Europe after seeing tremendous success in other global markets," said Amine Melouk, VP and General Manager, Brand Advertising for Europe at InMobi. "We feel we have set the foundation for building the largest video advertising platform in the world."
"InMobi's video platform is the gold standard in the industry, and we were fortunate enough to witness this first-hand. Samsung partnered with InMobi and Starcom Mediavest Group (SMG) to create an award-winning campaign for the Rugby World Cup," said Zszusa Toronyi, International Associate Director for Samsung at Starcom Worldwide. "We would never have been able to achieve such a great accolade without InMobi's 360° video capabilities."
Source: InMobi