Today, iD Mobile – the mobile virtual network operator (MVNO) from Currys – announces its new digital ad campaign, 'Wake Up'. The campaign features a new "spokes-bear" for the brand called HeiDi – a rambunctious rock-loving bear who's here to "wake up" a nation of 'mobile hibernators' sleepwalking through expensive phone deals. The new ad will reach people's screens and devices on Thursday 20th October, running across Broadcast and Programmatic VOD, as well as digital audio platforms.
Conceptualised and developed by integrated creative agency, The&Partnership and directed by Jon Riche, the ad features HeiDi, a 7ft grizzly bear adorned in her best rock attire, waking up a 'mobile hibernator' on their daily bus commute in the only way she knows how – guttural roars and power chords!
After establishing herself on screen via some "rock-on" gestures, impressive air guitar, and a lot of dry ice, HeiDi (from iD) proceeds to "wake up" a startled commuter, who she demands to "stop hibernating" on her bad phone deal and switch to iD Mobile for average savings of £152¹ a year on her phone plan versus the major networks. She then takes a moment for an obligatory selfie with her newly awoken compatriot, before paying homage to the Mobile and Rock gods atop an otherworldly mountain lit up by lighting and power chord thunder.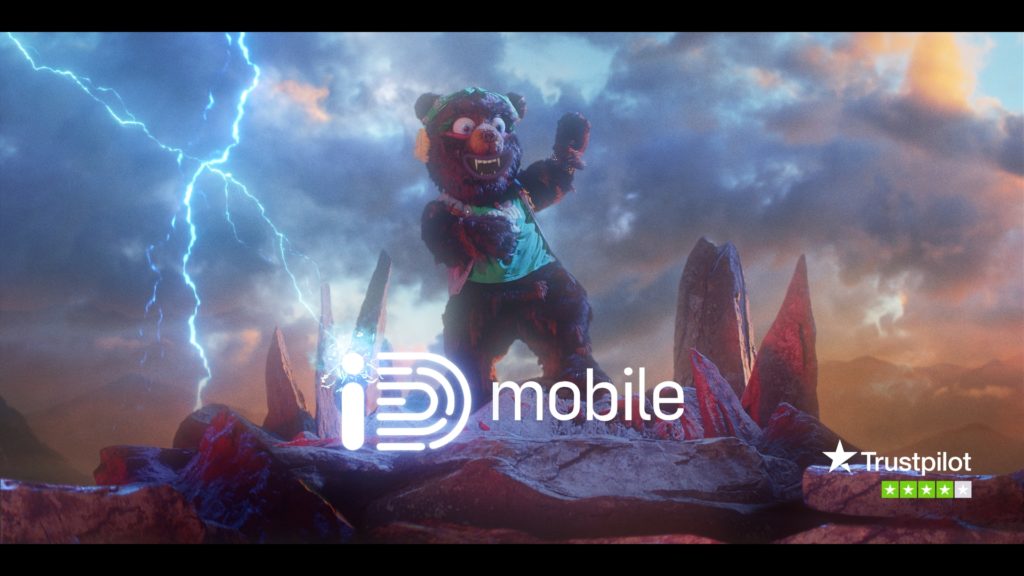 The rationale behind the campaign was heavily influenced by recent research conducted by iD, which looked at Brits' behaviour when it came to their mobile phone plans. Despite the cost-of-living crisis concerning 90% of UK adults, many are still missing out on saving £152 a year, on average, by not switching their mobile network provider. According to the research2, a third of Brits could be wasting money by not doing anything when their mobile phone contract ends. Despite it being a legal requirement for network providers to inform their customers when their contract is up, a fifth (18%) still had no idea when it ended. And even if they did, 28% planned to keep everything exactly as it was (same phone on the same plan) without assessing their options – with a fifth of Brits (20%) under the impression it would be cheaper than switching to a new provider. A further 18% wouldn't even consider upgrading their handset or switching networks as they thought it was too much of a hassle – effectively paying more than they actually needed to.
Although 95% of people were generally satisfied with their current plan, with the cost of living increasing, over half (53%) felt like they were paying too much for their mobile package.
Switching to a lesser-known network provider3, such as iD Mobile, can be a simple and effective way to save money while not compromising on the handset or usage inclusions – with an average saving of £152 a year on like-for-like phone deal versus the major networks. Additionally, customers looking for a SIM only option can save an average of £9 a month on SIM only plans vs. major networks4. iD Mobile customers can also take advantage of 99% UK coverage, Data Rollover, Roaming in 50 destinations, and the UK's fastest 5G, powered by Three5, as standard on all plans.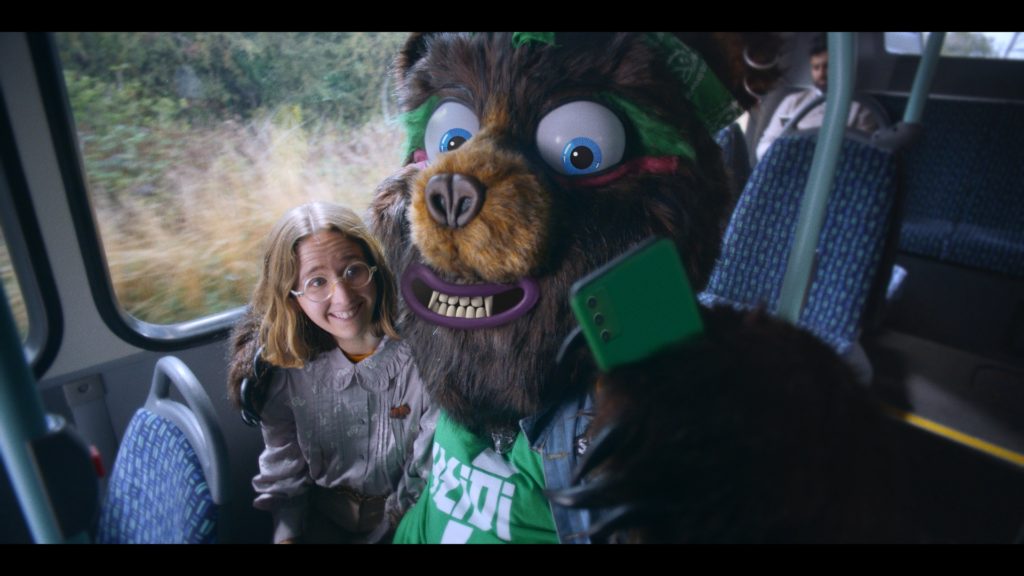 Lewis Henry, Head of Customer and Marketing at iD Mobile comments:

"With our new 'Wake Up' campaign, we want to open people's eyes to iD Mobile and the great mobile savings on offer. HeiDi gives us a unique and powerful way to do that, waking up 'mobile hibernators' sleeping on bad or expensive phone deals."

"Now more than ever, people are looking for ways to save as the cost-of-living crisis continues, and our mobile phone plans – and their costs – shouldn't be slept on. Switching to iD Mobile is as simple as sending a text, and with an average saving of £152 a year on phone plans, and an average of £9 a month on SIM only plans vs the major networks, it's easy to see why so many customers are switching and falling in love with our network"
Toby Allen, Executive Creative Director at The&Partnership says:

"This funny and gloriously off-kilter campaign talks to the cost-of-living crisis in a light-hearted and memorable way. Many people are sleepwalking through expensive mobile contracts and we were keen to create a character that could pull people out of that inertia. HeiDi, from iD, does just that – it's pretty hard to miss a 7ft grizzly bear wannabe rock god on a bus."

Source: The&Partnership