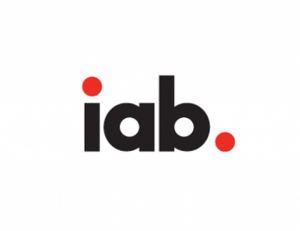 IAB Australia has launched The Native Playbook and The Programmatic Playbook, both designed to drive best practice, encourage commonality of language and help educate marketers on rapidly evolving digital disciplines.
"Native Content has come of age and has proven its value in building strong relationships between brands and publishers' audiences. It's the right time for IAB Australia to lead the way, showcasing best practice, providing consistent and simplified definitions and inspiring marketers to see its value as part of their marketing and communications strategy," said Susie Bayes, Brand Partnerships Director at Guardian Australia and one of the authors of the Native Playbook.
The Native Playbook encompasses native content and native advertising, and includes examples of 12 leading native content executions, including examples from News.com.au/Tourism Tasmania, BuzzFeed/Samsung, Business Insider Australia/Commonwealth Bank and Pedestrian/Telstra.
The Programmatic Playbook is designed to provide clarity, understanding and guidance for both buy and sell side audiences. It is an updated version of the IAB Australia's 2015 inaugural Programmatic Playbook
"The refreshed Programmatic Playbook seeks to provide clarity and simplify an often-misunderstood topic. The automation of digital media buying continues to evolve at a rapid pace and will always experience dynamic change. It is therefore imperative that both buy and sell side industry players keep up to speed with the key developments and related best practices," said Jonas Jaanimagi, Executive Consultant to IAB Australia and recognised ad tech expert.
Dylan McBride, Commercial Director of AppNexus and one of the authors of the Programmatic Playbook, added "The Programmatic Playbook also serves as a foundation for regular updates on key topics and themes. IAB Australia's 'The Automation Series' will build upon the knowledge and information of the Playbook to provide in depth informant on specific programmatic topics and themes. The first two in the series will cover Header Bidding and Artificial Intelligence."
The new Playbooks are the latest in a series of initiatives by IAB Australia designed to improve digital literacy and understanding. In the last two quarters, it has launched the world's first Daily Content Ratings with Nielsen; launched the Video, Audio, Mobile and Advertising Effectiveness Glossaries and held its inaugural and sold out measurement conference MeasureUp 2017.
According to IAB CEO Vijay Solanki, the two new Playbooks are the result of a renewed focus on collaboration across the IAB membership community.
"The IAB Australia Councils and Taskforces are doing a tremendous job at leveraging their combined expertise to produce best in market industry guidance and digital resources" said Solanki. "We are delivering on our refreshed mandate to simplify and inspire digital for Australian marketers and have a strong pipeline of initiatives in play to take us into 2018."
The Native Playbook is compiled by IAB members from Allure Media, American Express, BuzzFeed, Fairfax Media, The Guardian, News Corp, OMD, Outbrain, Publicis Media and Yahoo7.
The Programmatic Playbook is a significantly updated version of its 2015 inaugural Playbook. It was compiled by Jonas Jaanimagi, Executive Consultant to IAB Australia and IAB members from AdRoll, AppNexus, Bench, Exponential and Publicis Media.
Source: Digital Market Asia