Taboola,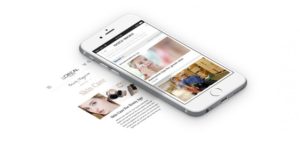 the native advertising and content discovery platform, has boasted that its reach now extends to close to half of all the world's desktop internet users, propelling revenues to an expected $1bn in 2018 and giving it the confidence to hire 400 employees this year.
Data compiled by ComScore in December of last year showed that Taboola now reaches 43.6% of all desktop users globally, behind only Google and Microsoft sites whose own reach stood at 63.2 and 49.9% respectively.
This market penetration is even more pronounced in Taboola's home territory of the US where it now reaches 89% of all desktop users following 'hyper growth' of 17% over the previous year – just ahead of the UK where it reaches 86% of all desktop users on growth of 45%.
Adam Singolda, founder and CEO at Taboola, said: "We are now a decade into our journey to fulfill our vision of becoming 'The Recommender' on the Open Web. We want to help users discover things anywhere they may be outside of a walled garden, drive growth to quality journalism and give brands an alternative to search and social."
Taboola attributes its success to its focus on discovery as well as the introduction of several major products over the past year including a feed platform on the open web serving personalised content; a data marketplace to enable marketers to target specific audiences and continued growth of its self-service platform.
Source: The Drum