Alcheme,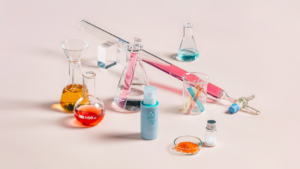 a rising player in the skincare scene, recently closed a round of seed funding, led by DSG Consumer Partners, an investment company based in Singapore that focuses on consumer businesses in Southeast Asia and India, as well as private investor Kenneth Bishop. With the funding, Alcheme will focus on product and market development, as well as the formal launch of their products.
Alcheme is the brainchild of co-founders, Tuyen Lamy and Constance Mandefield, each of whom has more than a decade's worth of experience in the skincare industry. It was during their tenure at a global beauty brand that they were inspired to develop their own line of skincare in response to shifts in consumer's needs regarding skincare, as well as their purchasing patterns. Indeed, Alcheme's point of differentiation stems from their direct-to-consumer business model, where their high-quality skincare products are customised, made-to-order and delivered to each customer.
Lamy and Mandefield truly mean business when it comes to matters of the skin. This is illustrated in their proprietary online consultation platform that adopts state of the art Facial Recognition technology to develop convenient and accurate skin assessments using selfies uploaded by customers.
The
data collected is interpreted using Alcheme's proprietary algorithms in-tandem with SaaS Cloud based technologies and leading open-sourced platforms such as Intel. The results are then paired with active ingredients, combined and calibrated, to address each customer's individual needs.
Everything, from Research and Development to Production is done in-house and in Singapore, allowing Lamy and Mandefield to keep their ears to the ground, and remain in touch with their target audience. They combine local relevance with best in class innovation, by leveraging experts worldwide to provide the best in personalised skincare products and services.
"Harnessing developments in technology allows us to pave the way for the future of beauty, and offer consumers a new paradigm in skincare," said Lamy, Alcheme's CEO. "Achieving perfect skin is not about making the most expensive or the most complicated choice, but about making the right choice – this choice is different for each and every one of us. This round of funding allows us to revolutionise the face of skincare by creating personalised, high-performance and accessible solutions."
This round of financing will give Alcheme a leg-up in growing their market presence amongst leading Asian beauty brands in this burgeoning industry. The company plans to unveil their concept store in June later this year, with a personalisation lab for customers to experience face to face interactions with the brand's founders, as well as their in-house skincare experts.
Commenting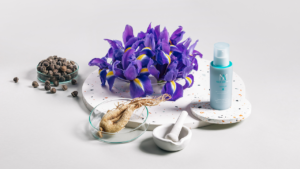 on the fundraising, Mandefield, Alcheme's COO, said "Alcheme is rethinking the entire customer journey and experience with skincare; and we are confident that with DSGCP's unparalleled experience investing in and building innovative consumer products brands in Asia, their complementary expertise and insights will help us strengthen our offerings and drive Alcheme's expansion plans in the region and beyond."
DSG Consumer Partners Managing Director, Deepak Shahdadpuri adds: "We identified Skincare as one of the fastest growing CPG segments in in Asia, and we believe that Alcheme's focus on offering personalized, high quality skincare will resonate well with consumers in the region. We are happy to be backing a team of seasoned executives with in-depth knowledge of the beauty industry and we look forward to supporting them in their growth journey."
Drawing on his extensive industry expertise, Kenneth Bishop said: "Start-up brands are poised to disrupt traditional consumer businesses by directly reaching and engaging customers online and on their mobile devices. Alcheme's online consultation platform is uniquely positioned to build on this new trend."
Source: Alcheme