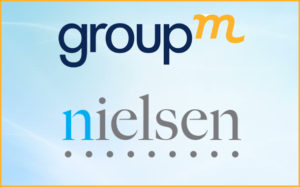 GroupM, the media investment group of WPP, has selected Nielsen as a primary digital audience measurement provider in the Asia Pacific region.
GroupM will use Nielsen's Digital Ad Ratings to measure the audiences exposed to the online and mobile advertising campaigns of clients in eight Asian markets including Hong Kong, Indonesia, Japan, Malaysia, Philippines, Singapore, Taiwan, Thailand.
"Advertisers must increasingly take a holistic view of campaign performance across all of the media touchpoints for their audiences," Chris Myers, senior director, GroupM APAC, said. "It's vital we have consistent measurement and that is our goal in working with Nielsen."
Aimee Gerry, Nielsen's head of digital, Asia, added, "The digital media space is evolving rapidly, and having access to the metrics Digital Ad Ratings provides, such as age and gender demographics, unique audience, reach, frequency and gross rating points (GRPs) for an ad campaign's total digital audience across computers, tablets and smartphones in a way comparable to TV, will enable GroupM and its advertiser clients to stay on top of changing industry trends."
Nielsen's selection by GroupM as a primary digital audience measurement provider expands on the companies' existing strategic partnership in Asia Pacific.
Source: Marketing Interactive