You'll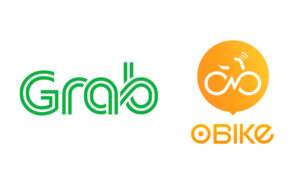 soon be able to pay for your oBike rides using Grab's mobile wallet, GrabPay, thanks to a memorandum of understanding (MoU) announced on January 22 between the two technology companies.
As part of the partnership, oBike will integrate GrabPay into its mobile app.
As part of a number off new joint initiatives to be announced in the coming months, oBike users will be able to earn points via Grab's loyalty programme, GrabReward, when they pay for their bikes with GrabPay, said a statement.
The MoU also includes a number of co-branded initiatives such as Grab's branding on oBike bicycles.
The statement said: "The tie-up will make urban cycling more convenient and accessible for commuters, and cements oBike's commitment to working with other players in Singapore's on-demand transport ecosystem."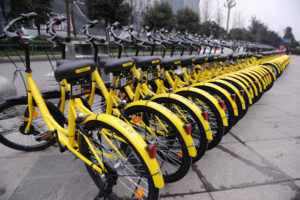 oBike is a major Southeast Asian bike-sharing company and launched in Singapore in January 2017 as the country's first station-less smart bike-sharing operator.
It has since expanded to over 70 cities in 20 countries around the world in under a year.
In a separate statement to Business Insider, Grab said that it now has over 1,000 food & beverage and retail merchants here which accept GrabPay and will continue to expand options where its customers can use its mobile wallet.
A spokesman added: "Bicycle sharing complements Grab's current transport service offerings as a viable first and last mile option for commuters. We look forward to exploring collaborations with all transport providers in the industry."
Source: Business Insider