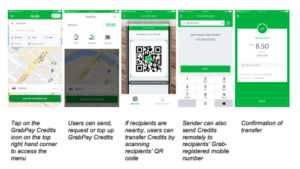 Southeast Asian transport turned 'super app' Grab is adding healthcare to its growing list of services, via a partnership with Chinese company Ping An Good Doctor.
According to the announcement, the service will eventually be available across Southeast Asia and will use both the businesses expertise to create services, such as artificial-intelligence (AI) assisted online medical consultations, medicine delivery and appointment bookings through an online platform.
The service will use Grab Pay and a version of the service is slated for Q4 2018 in some select markets. Ping An Good Doctor meanwhile, is a platform that uses AI to guide the consultation process, so the AI component will be led by the Chinese firm.
The partnership is the latest in Grab's mission to become an 'everyday super app', of which it recently received a further $2bn in funding in order to complete.
Anthony Tan, Group CEO and Co-Founder, Grab, said: "Grab was founded on the principle of bringing accessible and affordable services to the masses in Southeast Asia, be it in transport, payments, food delivery or groceries. We believe everyone should have access to high-quality and affordable healthcare. Together with PAGD, we will deliver affordable healthcare through technology. This has the potential to make a huge impact in the lives of our families and communities we serve across SEA."
As many markets will have different needs and regulatory systems around healthcare, Grab and Ping An Good Doctor has said it'll be working with governments, hospitals, doctors and other key stakeholders to make sure the service is compliant and relevant.
Wang Tao, Chairman and CEO of Ping An Good Doctor, said: "We will replicate our successful model in the Chinese market to the overseas market and export our mature technologies and services, resolving medical issues worldwide. Grab is a trustworthy company and we are excited to work with Grab to tap the growth potential of Southeast Asia, providing outstanding one-stop medical health services to hundreds of millions of local users."
Source: The Drum