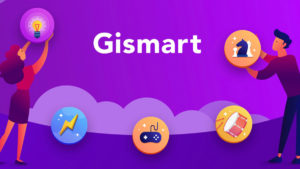 Gismart, a leading independent developer and publisher of music-based apps and games, announced the launch of an investment programme for mobile app startups. The new investment programme is an integral part of the already established Gismart publishing division.
In addition to developing and publishing its own titles, Gismart also plays the role of strategic partner for aspiring indie developers. Gismart will be providing investments of up to $1M million USD, on a case-by-case basis to selected developers across a wide range of product categories.

Dmitri Lipnitsky, CEO and Co-founder at Gismart, commented: "Gismart is looking to source and invest in world-class talent and dedicated mobile app development teams. The success of a product, from early development through to release and beyond, is dependent on the professionalism, hard work and competence of the teams involved. We make our investment decisions based on an in-depth evaluation of the teams behind the project as well as the project itself."

Gismart will be providing more than just financial support to its partners. Gismart will be sharing its proven expertise across product management, marketing and growth, as well as assistance with administrative and legal matters.
The company is interested in mobile projects across verticals such as hyper-casual games, music, entertainment, education and health. The company already possesses successful experience in investing and working with teams using a similar model.

Lana Meisak, VP of Marketing and Business Development at Gismart, commented: "2018 was a year where Gismart experienced significant month-over-month growth in both audience and revenue. We attribute this growth to the release of new titles, and the overall optimisation of our marketing and partnership strategy. We will continue re-investing our profits into product development, partnerships, investments and marketing initiatives – with the ultimate goal of maintaining business growth."

Gismart is the only company in the music-based apps and games market to have achieved this scale of business success without any external funding, since Gismart's founders have been bootstrapping the organisation since the company's launch in 2013. The company has over 150 employees across two offices in London and Minsk, with ambitious growth plans for 2019.

In 2018, Gismart partnered with Appodeal to publish a range of titles. This ongoing partnership includes the publishing of both casual and hyper-casual games, alongside a portfolio of music, entertainment and utility apps. Both companies continue to support developers by granting them access to Appodeal's extensive ad networks, as well as Gismart's expertise and resources in user and monetisation models.

Gismart's product portfolio, which includes the likes of Beat Maker Go, Piano Crush, WeDrum, Guitar Play, Karaoke Face, DoubleTune, Hello Piano, Beat Maker Star and others, has reached over 350 million downloads with more than 17 million active users monthly.

Gismart's flagship product, Beat Maker Go (iOS, Android), is the number one beat making app worldwide. It regularly reaches the top ten in the Apple App Store's music category for both revenue and audience.
Beat Maker Go recently entered into a major partnership with American EDM duo The Chainsmokers and, as it has done for the past year, continues to maintain its position as the world's most popular app for electronic music creation.
Source: Gismart