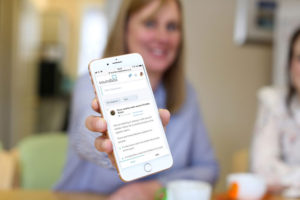 Explain Market Research, based in Newcastle and one of the leading research agencies in the UK, joined forces with business leaders, designers, innovators and experts from a range of sectors across the country to explore how businesses turn their customers into fans as part of the NWG Innovation Festival 2018.
As part of the festival Explain Market Research sponsored and led an intensive five-day sprint exploring how companies, can meaningfully engage with their customers to encourage a deeper connection based on shared values which ultimately creates a fan base. They were joined by TV star Alexander Armstrong, who discussed what it is like to have super fans, Arsenal Football Club and Anita Atkinson, holder of the Guinness World Record for most royal memorabilia.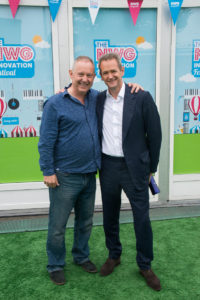 Along with customer experience experts from Northumbrian Water and a range of specialists from across the UK, they explored the emotional connection you have as a fan rather than a customer and created an engagement model which explores the initial drivers and touch points to customer engagement. During the week the team also developed a range of varying solutions, one of which was a prototype app that could help Northumbrian Water to give personalised rewards to customers for their time.
Kim Davis, managing director at Explain Market Research said, "We focused on human-centred Innovation, with a defining moment for us being the discovery of shared values between customers and Northumbrian Water Group.
"We explored the subject throughout the week and looked at how companies from across the world build fan bases and how they can turn customers into supporters, whilst also investigating what happens when you have fans who aren't customers and the challenges this poses for brands. One of the main ideas that we explored is how we can encourage and develop meaningful exchanges between businesses and customers, including directly supporting communities in exchange for feedback that can improve services.
"The topic of customer advocacy and 'Fans for life' is one that we recognise as being central to future proofing the success of businesses – our sprint is designing models which will lead to active participation in services and or products.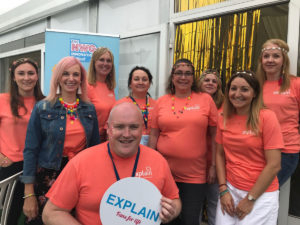 "We've had an absolutely amazing experience, the outputs we've created are fantastic and way beyond what we expected when we began the festival. We have unearthed so many routes to meaningful customer engagement, and we're looking forward to developing these ideas into defined routes over the coming weeks."
Northumbrian Water's Martin Jackson, who is leading the sprint, said: "For a water company to be looking at this kind of thinking and exploring the idea of viewing our customers, not only as customers but as fans and supporters of what we do, is truly ground-breaking and it could revolutionise the whole industry."
Source: Explain Market Research