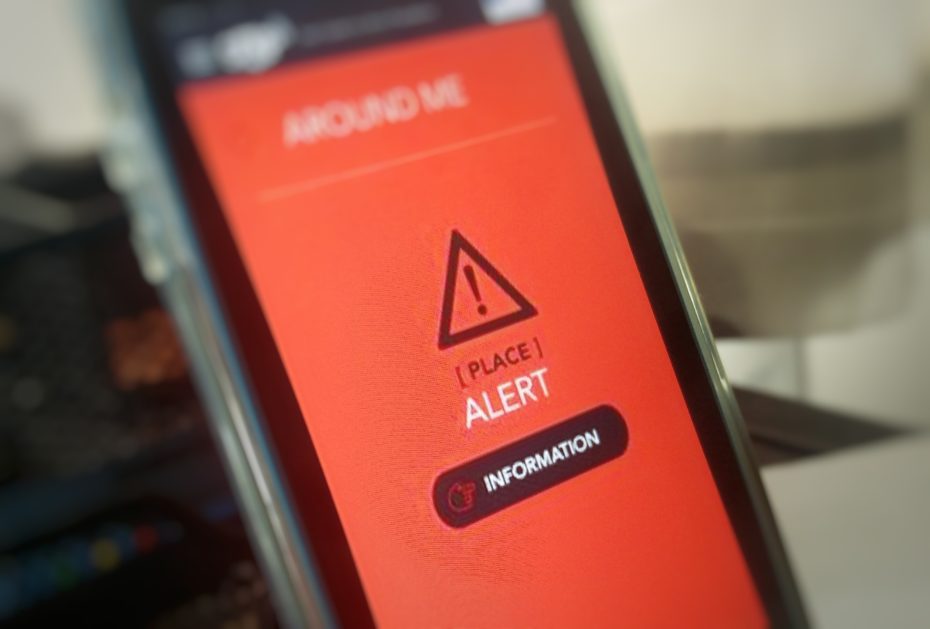 Euro 2016 kicks off on Friday and is expected to attract somewhere in the region of two million visitors over the course of a month. But with France still reeling from two major terrorist attacks, one in January 2015 and another one ten months later, the country remains on a high terror alert. Given the proliferation of smartphones, the government has now launched an app called SAIP, which stands for système d'alerte et d'information des populations (system to alert and inform populations).
Available on Android and iOS, the free app uses geolocation data to serve up alerts for any kind of "exceptional" event (e.g. nuclear) that results from an attack within a perceived "at-risk" area. Users can also manually input up to eight geographic areas, such as a postal code or a city where friends and family reside, and receive alerts if anything happens in that region.
Though the app has been launched to coincide with a major sporting event, it actually represents part of a broader initiative by the French authorities to provide additional tools to keep citizens safe during any kind of hazardous event. "In the coming months, an update of the application will take into account all major natural and technological risks and issue the related alert messages," the announcement stated. This perhaps resonates even more given the recent floods that blighted the country.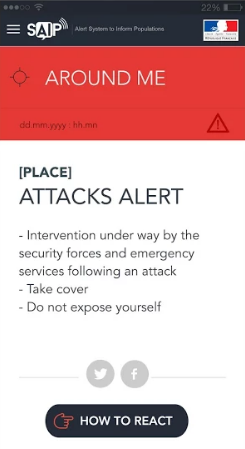 In addition to providing alerts, the app will mete out behavioural advice such as "take cover," while also requesting that you refrain from overcrowding telephone networks.
Many people turn to social media to receive updates during terrorist attacks and other threats to national security and safety, but this can often lead to the spread of false rumours and misinformation. With SAIP, the French government is seeking to build a simple conduit through which citizens can access official government-sanctioned information in real time.
It's worth noting here that France already has a system in place for issuing up-to-date information, one which includes radio announcements and sirens. But with the majority of people in the West now owning some form of smart communication device, it makes sense for France to take a more holistic approach and get messages directly into people's pockets. This represents part of a broader shift across the communications spectrum that has seen smartphones and social networks play a crucial part in spreading messages during times of crisis.
Facebook has its Safety Check feature that's activated during (some) safety-critical events, while AMBER alerts, a product of the National Centre for Missing & Exploited Children (NCMEC), have become even more useful as the rise of smartphones and near-ubiquitous Internet access open up new ways of communicating missing children messages to millions. Google has had AMBER alerts integrated into a number of its products for a while, and, as of last October, Uber drivers receive AMBER alerts through their app.
Source: Venture Beat