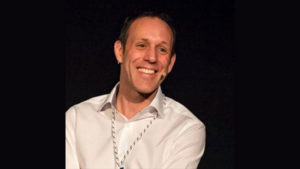 DataTech services provider SBDS, announced Steve Langdon, former director of international market development and business insight at Comcast, has joined its London office as Vice President, Business Development, Northern Europe.
Langdon will play a central role in the company's ambitious growth plans, with his strong broadcast, publisher and telecommunications background. He will be tasked with ramping up client-direct efforts and strengthening SBDS's partner relationships with the likes of Salesforce, Adobe and Deloitte.
Prior to his role at SBDS, Langdon worked at Comcast Technology Solutions international division as director of market development and business insight, where he built a Market Development team including consultancy, sales engineering and data insight. Before joining Comcast, Langdon was global director of the video strategy consultancy division at Silicon tech start-up Ooyala.
Langdon joins the SBDS team in London this month and will be reporting into the board of directors, this includes co-founders Simon Theakston and Umberto Torrielli and Ian James, non-executive chairman.
Simon Theakston, co-founder of SBDS, commented: "SBDS has built a talented team located in London, Milan and most recently, Melbourne. Steve is a perfect fit for us as we look to grow our operations over the next couple of years. He has a proven record in developing international sales teams and we know he will play a pivotal role in helping us hit our goal of £30m revenue by 2022."
With a strong roster of clients including D&G, Fiat Chrystler Automobiles, Maserati, Ladbrokes and Michelin, Langdon joins SBDS following its global expansion in July.
Steve Langdon, VP Business Development, comments, "I'm delighted to be joining SBDS at such an exciting time for the company. There is huge demand for their unique and powerful services, helping advertisers and publishers get the most value out of their customer data assets to drive ROI and build better consumer experiences. I'm looking forward to hitting the ground running and continuing the great work of the team here in London."
Source: SBDS