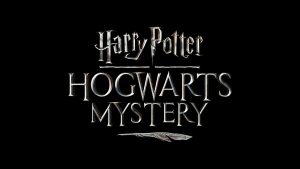 Game developers Jam City have announced that in 2018, they'll be releasing a story-driven mobile narrative role-playing game, in which players can attend our favourite wizarding school, Hogwarts, as a student.
Called Harry Potter: Hogwarts Mystery, it's the first mobile game in which players can create their own character and experience life as a student. Once you've settled into the school, your character can move through the years while doing all the same things Hogwarts students do: taking part in Duelling Club, for example, or going to classes such as Potions and Defence Against the Dark Arts. There'll be faces you recognise, too, with many subjects taught by Professors you may already know and love.
The game has been created by Los Angeles-based mobile games studio Jam City, and will be part of the Portkey Games label from Warner Bros. Interactive Entertainment.
"As Harry Potter fanatics ourselves, we have great respect for the millions of people throughout the world who have followed the Harry Potter stories for more than 20 years," said Chris DeWolfe, co-founder and CEO of Jam City. "This game is a labour of love for our developers and artists, who are dedicated to creating the most magical entertainment and game play experience for everyone who adores J.K. Rowling's Wizarding World."
David Haddad, President of Warner Bros. Interactive Entertainment added: "It is great to work with Jam City on the game, as the company has a proven track record of bringing rich, beloved worlds to players of mobile entertainment."
Source: Pottermore