In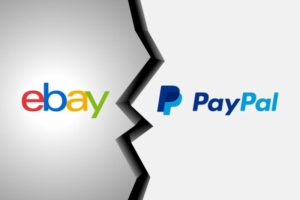 a surprise announcement, eBay has revealed that it will be ditching PayPal as its primary payment processor. The company says it will be intermediating payments on the Marketplace platform, a move that will improve the experience for both sellers and buyers. As part of this, eBay has partnered with payment processor Adyen, though the transition won't be a fast one.
eBay and PayPal have a relationship spanning back more than a decade, but neither necessarily need each other. PayPal will remain a payment option on eBay for users who prefer it, and the financial company's Operating Agreement with eBay is valid until summer 2020. During these years, eBay will make the transition to full payment intermediation.
eBay says the transition will be a "multi-year journey" for the company, though it will be moving as fast as it can to get everything in place without violating the parameters of its existing agreement with PayPal. By doing this, eBay says it will be able to "further innovate on behalf of its customers."
Those customers will benefit from more payment options when checking out than presently available, eBay explains, saying the buyers will also get an integrated experience that eBay fully manages. Sellers will arguably see more benefits, however.
According to eBay, those who sell on the platform will have lower costs as a result of the transition, as well as getting more predictable access to the money they earn. Sellers will also soon have a centralized business management experience, getting access to payment info alongside other data about their eBay business.
Though the transition will start for users in North America later this year, the majority of customers will get the new experience in the coming years leading up to 2021.
Source: SlashGear