Industry veteran Frans Vermeulen appointed Strategic Advisor to drive partnerships and sales in region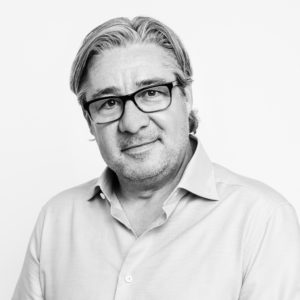 Covatic, developer of a best-in-class privacy-first audience targeting solution, today announced the appointment of industry veteran Frans Vermeulen as its Strategic Advisor, in a move to strengthen the company's presence in the US market.
Vermeulen brings nearly 25 years of experience in building and growing media, technology, and data companies to Covatic. In this role, he will focus on corporate development in the US market, growing the company's presence through sales and general market strategy, and translating customer needs into scalable product roadmaps and partnerships.
Throughout his career, Vermeulen has held several leadership positions with a key focus on business strategy for growth and development. He has worked with companies such as TransUnion, TruOptik, Comcast, FreeWheel, aCerno, Cendant, and DoubleClick, in areas spanning sales and GTM strategy, SaaS/DaaS business models, product management, product strategy, corporate development, and global expansion. Vermeulen graduated from Boston College with a B.A. in Political Science and Marketing, and received his MBA from NYU Stern School of Business.
Commenting on his appointment, Vermeulen said: "I have always been passionate about building and scaling technology and data companies in the media industry, so working with Covatic really feels like the culmination of my work and passions. Comcast's investment in Covatic's Series A funding round is a huge validation of its potential and mission. Now is the time to equip the ever-changing digital ecosystem with innovative solutions to reach high-value target audiences and generate new revenue. Covatic's technology delivers on what businesses need and answers the challenges of tomorrow, and I'm excited to be joining its global expansion."
Covatic recently raised $5m USD in a Series A funding round, led by VC firm Praetura Ventures and including investment from Comcast in the US. The UK-founded company joined the Philadelphia-based Comcast NBCUniversal LIFT Labs Accelerator initiative in 2020; successfully making it through the program with the mentorship and business development support of senior executives at Comcast, NBCUniversal, and Sky.
Speaking on the new hire and future US plans, Nick Pinks, co-founder and CEO of Covatic said: "Covatic's rapid growth shows the potential of our technology for advertising, by tapping into previously unreachable audiences and unlocking invaluable revenue for businesses. Frans' experience will be key to Covatic's mission of becoming the standard for the industry, and we're excited to have him join us in rolling out our full suite of digital solutions and smart speaker capabilities in the US."
Source: Covatic