BuzzFeed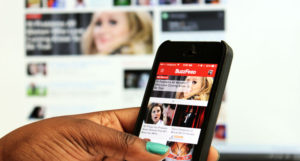 has signed a licensing deal with China's Bytedance Technology Co, which will help the American publisher circumvent the country's firewall and enter the Chinese market.
The Chinese publisher owns Toutiao, a news and videos aggregator platform, and Xigua, which focuses on short video clips. It currently has about 200 million daily active users around the world, including in China.
The deal will see the Beijing-based Bytedance distribute BuzzFeed's content, such as its viral Tasty videos, Goodful, Nifty and Bring Me. However, there are currently no plans for the American publisher to advertise in the Asian country.
This is the second Asia Pacific country that BuzzFeed has entered, having previously entered the Japanese market through a partnership with Yahoo.
The American publisher has gone through some tough times recently, having lost a huge chunk of its ad revenue to Facebook and Google. It has also announced that it is driving its fans towards its app following Facebook's announcement that it is tweaking its algorithm.
Source: The Drum