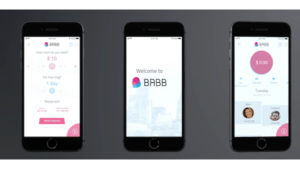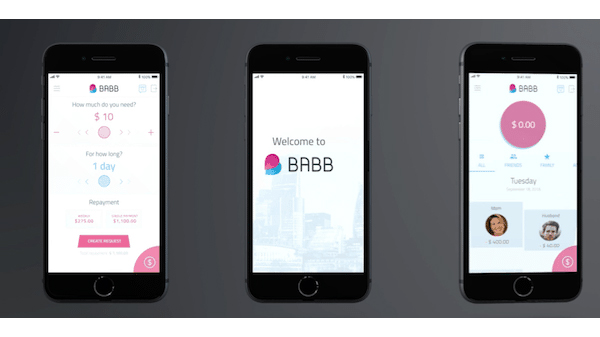 BABB has successfully completed its equity crowdfunding through Crowdcube, raising more than £1,400,000 from 1,232 investors. The funds will be used to support BABB's applications for banking licences in the UK and Lithuania.
BABB is building a decentralised platform using blockchain and biometrics technology, to provide mobile banking services to empower the global micro economy and tackle one of the world's biggest challenges: how to effectively connect unbanked people to the economy.
Everyone needs a bank account. Life is very, very difficult without one: it's virtually impossible to find a place to rent, get a mobile phone, be paid officially for work, or start a business. Yet billions of people around the world are unable to access the basic banking services they need.
BABB is aiming to solve this problem by providing people around the world with access to a bank account and banking services through its app. Customers can open an account on their smartphone in a few simple steps and gain access to a network which makes it quick and cheap to transfer money, exchange currencies and fundraise for projects.
Its first mobile app, which (once BABB obtains a banking licence) will offer the ability to open a bank account and make domestic and international transactions, launches to beta testers in the autumn, with more advanced functionality following in 2019.
The Crowdcube campaign was launched in June, and followed the successful sell-out of BABB's token sale in February, which raised $20 million from 10,000 people across 146 nations.
Rushd Averroes, Chief Executive Officer at BABB said, "This funding marks another critical milestone as we move towards our goal of improving lives and livelihoods and creating new opportunities for individuals and businesses across the world. Millions are excluded from, or dissatisfied with, existing banking institutions. We're determined to change the industry, to make banking fair, inclusive and globally connected. We plan to do this by ripping up the rulebook on how to build a bank, whilst remaining fully compliant with all regulation. By combining blockchain technology, biometrics and artificial intelligence, we are creating the future of banking, radically different from what the world has seen before."
Source: BABB