IPG Mediabrands announced that Arun Kumar has been named as the group's first-ever Chief Data & Marketing Technology Officer. In this role, Kumar will focus on the development, prioritization and management of the group's data, technology and applications. Kumar will continue to manage the global operations of Cadreon, IPG's ad tech unit, which will play a key role in developing next generation platforms and products; he will also now oversee the Mediabrands Insights and technology divisions.
Collectively, the group now reporting into Kumar will be responsible for all data-driven solutions and analytics infrastructure within Mediabrands, which once fully-developed and scaled will be leveraged to support the IPG network, including its creative and marketing services assets. As such, Mr. Kumar will report to Philippe Krakowsky, Chairman of IPG Mediabrands and Chief Strategy Officer for IPG.
"We've previously stated that Mediabrands is the place where we will further invest behind our already-considerable data and analytics capabilities, so as to develop a data stack and platform that can serve all of our agencies," commented Michael Roth, Chairman and CEO of Interpublic. "Given the tremendous progress Arun and his teams at Cadreon have made in recent years, and his exceptional knowledge of the data and technology space, we're excited to have him take on this important new role. By partnering him with Philippe, whose technical strength is matched by his breath of knowledge about the industry and deep connections throughout the entire IPG portfolio, we believe that we can significantly advance our efforts to bring greater accountability to all of the solutions we deliver on behalf of our clients." Mr. Roth concluded.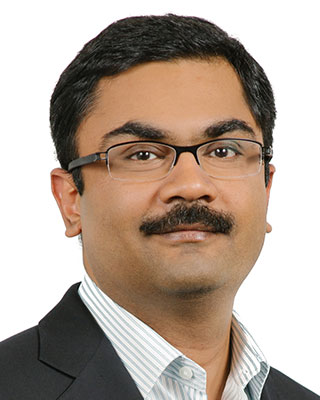 Arun Kumar commented, "I am excited about the opportunity to take our data and analytics capabilities and tools to a new level. Working closely and collaboratively with the management teams and client leaders at Initiative and UM, I am confident that we can keep Mediabrands at the leading edge as relates to strategy, investment and activation decisions that are fully informed by data. As the lines between media, technology and marketing continue to converge, our clients will expect us to be at the forefront when it comes to our data and analytics offerings. With IPG's uniquely balanced offering – which includes substantial global scale in media, coupled with a wide range of the industry's most awarded agencies – we can ultimately approach data in ways that inform our media activity, underlie our integrated marketing programs, and support our creative insights and storytelling colleagues in all communications disciplines."
Mr. Kumar has most recently served as Global President, Cadreon, where he's overseen the growth of its best-in-class product suite, through a combination of building proprietary tools and products and negotiating strategic partnerships. Today, Cadreon operates in over 30 markets. Prior to that role, Mr. Kumar was Global Market Head of Mediabrands' MAP (Media Audience Platform).
Source: IPG Mediabrands