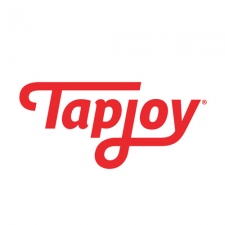 Tapjoy has introduced Interactive End Cards to its suite of advertising capabilities.
The end cards appear after a rewarded video ad and allow viewers to tap, slide, and move their phone around to interact with the screen. These screens can also include links off to other services.
Twentieth Century Fox made use of these interactive end cards through an advertisement for its recent film War for the Planet of the Apes. The campaign saw an 88% video completion rate and a 4% click-through-rate for viewers to buy tickets to see the film.
Touch it
"While mobile videos are extremely effective for raising awareness and driving upper-level branding objectives, they fail to truly engage audiences and directly involve them in the brand's story," said Shannon Jessup, Tapjoy's chief revenue officer.
"With Interactive End Cards, marketers can capitalize on consumer attention by allowing audiences to interactive with their products or services in fun and meaningful ways."
Tapjoy's video ads currently reach an audience of over 581 million users thanks to a number of high-profile partnerships. Its rewarded video ads have seen an 80% increase year-on-year in daily unique viewers as well.
Source: PocketGamer