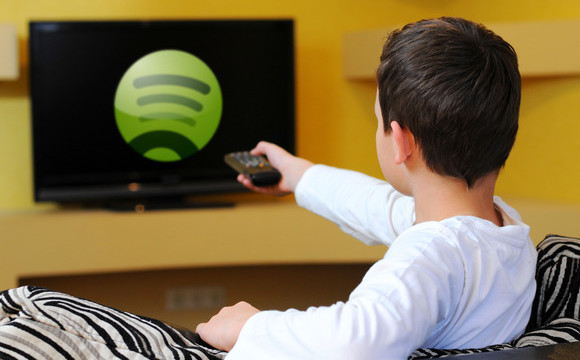 Spotify is expanding its video offering with the launch of 12 original series in the UK, US, Germany and Sweden.
The streaming app isn't straying too far from its roots, though, at least initially. The first wave of series will all revolve all around music in some way, including music history documentary "Landmark", hip-hop concert show "Rush Hour" and a mockumentary series starring Tim Robbins focusing on a dance competition. Once the first 12 series have been released, the company plans to follow them up with comedy and animation content.
Each episode will be under 15 minute in length, and available through both the paid and free versions of Spotify – with the latter presumably being presented with video ads.
This isn't the company's first step into video. The music streaming app does currently feature content from the BBC and Comedy Central, but you'd be forgiven for not realising – it's fairly well buried in the app.
Spotify follows the likes of Facebook as it pins its future hopes on video, with head of content partnerships Tom Calderone saying: "We have to figure out a second act, and I think it will come out of video. The idea is to make sure users know they can come here for something other than playlists."
Not that Spotify seems in desperate need of a boost, in spite of increased competition – according to a recent interview, the service has actually "been growing quicker and adding more users than before" since the release of rival Apple Music.
Source: Mobile Marketing Magazine