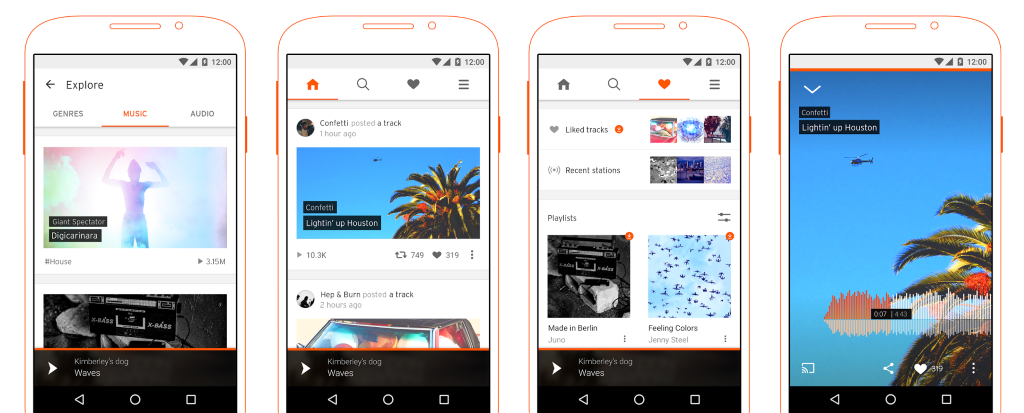 Online audio streaming platform SoundCloud has launched a new subscription service, SoundCloud Go, that provides ad-free access to an expanded music library for consumers using its app or online version.
The service enables users to save audio offline, and grants access to extensive back-catalogues for three major labels and over 20,000 independent record companies. The company will continue to offer its existing, ad-supported free service alongside the new subscription model.
"SoundCloud Go represents our vision of the future of music streaming: a platform for creators to collaborate on; for fans to discover the latest tracks, enjoy legendary music and connect with their favourite artists; and for our unique creative community to have the opportunity to be paid for their work," said Alexander Ljung, CEO and founder of SoundCloud.
The company first hinted of its plans for a subscription service in 2014, when it signed a licensing deal with Warner Music Group. Last year, it reached a similar agreement with Merlin, a company that manages digital rights for a large number of independent labels, and then earlier this year, it signed deals with Universal and Sony.
SoundCloud Go will initially be available only in the US, for both iOS and Android app users, but there are plans to expand it internationally over time. It will cost $9.99 (£6.99) per month on Android and $12.99 a month on iOS.
Source: Mobile Marketing