In December last year, Serviceplan Bubble and O2 demonstrated with 'Every Home' that O2 has the right Internet to suit every home. The 'Every Home' spot depicted an epic building that demonstrated different aesthetics and generational ways of living in one building – whether Bauhaus style, retro-chic, a family flat or one-room apartment, and visualized the campaign slogan: "Internet for home. For every home".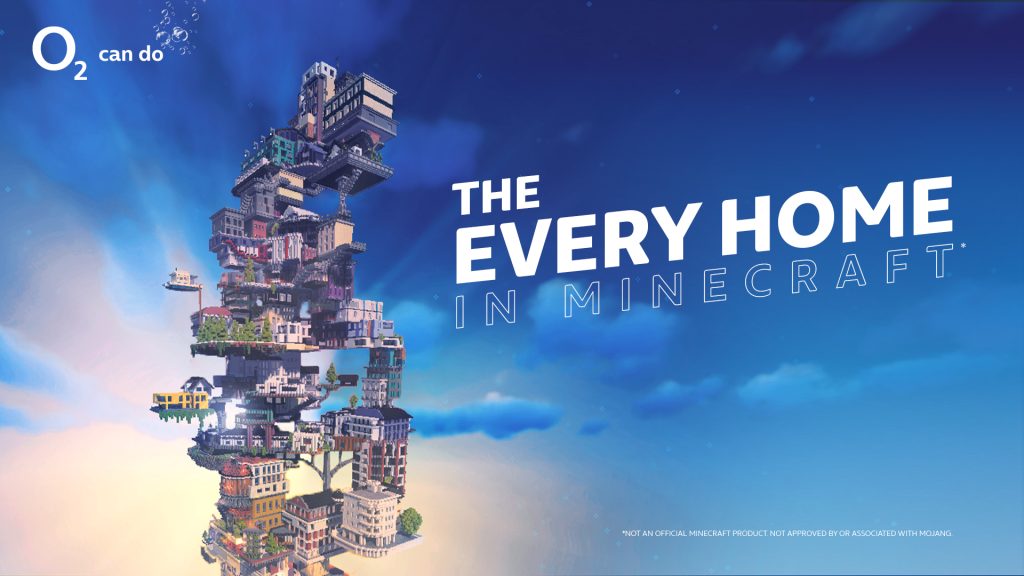 The next phase, in December 2021, was to translate the ad to the gaming world and reach younger target groups using Twitch and Minecraft, and creating awareness for O2's Internet@home offer within the youth demographic with an affinity for gaming.
The highlight of the campaign was the live stream: On 7 April, 2022, viewers were able to watch as the build of the 'Every Home' was finalized in Minecraft. In a stream lasting more than three hours, viewers could watch live on Twitch how well-known gaming influencers and Minecraft fans throughout Germany – including @rewinside (1.7 million followers on Twitch), @papaplatte (1.6 million followers on Twitch), @dhalucard (468 thousand followers on Twitch) and @varion (66 thousand followers on Twitch) – finalized the previously constructed key visual in Minecraft.
One-to-one, walk-through and interactive, full of mini-games and small adventures, something surprising was waiting for the Minecraft gamers in every home and around every corner of the 'Every Home'. After about one and a half hours of livestreaming, the Minecraft server was opened to the community – those who quickly completed the course in the Minecraft world had the chance to win numerous prizes, including one of five PlayStation 5 or one of ten Xbox Series X, which are highly sought-after by consumers.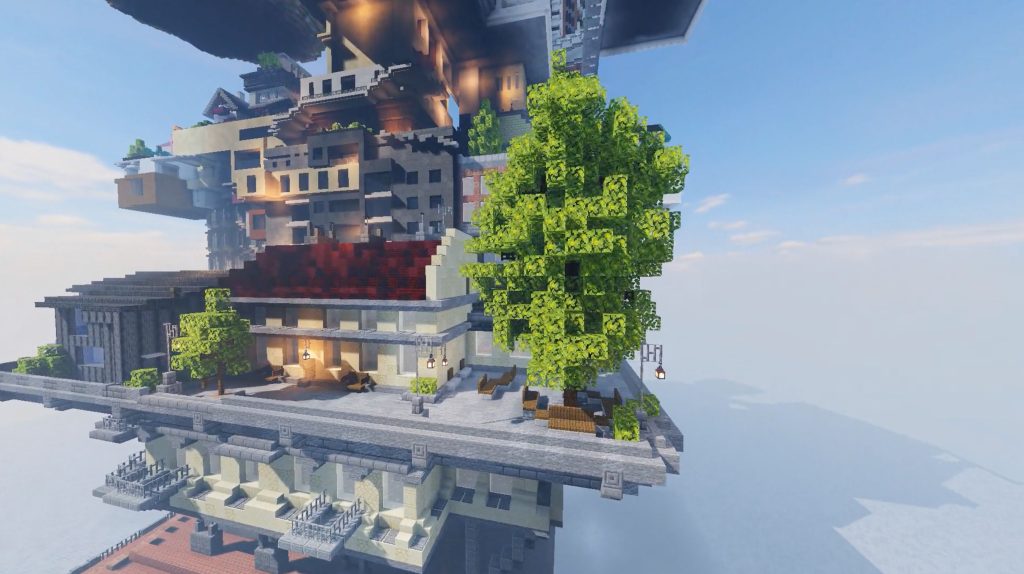 The second competition phase took place on 14 April between 8:30 pm to 10 pm. The 'Every Home' in Minecraft can also be played independently of the two competition rounds until the end of April.
The final stages of the 'Every Home' build from a total of 300,000 blocks was watched live on Twitch by 270,000 viewers, an average of 18 minutes per person. This equates to a total time spent of 4.7 million minutes.
The social stunt was accompanied by an online and social media campaign – in addition to Twitch as a streaming platform, the action was announced and accompanied on social media, on a central website and on gaming sites. At the Point of Sale, (potential) customers were also invited to participate in the livestream.
You can get an impression of the campaign in the highlight videos of the influencers @rewinside und @dhalucard.
Michael Falkensteiner, Director Brand & Marketing Communications O₂Telefónica, explains: "With the 'Every Home' in Minecraft, we are creating awareness for our Internet@home offer in the young target group with an affinity for gaming. Gamers in particular have very high expectations of their high-speed internet connection. With this initiative, we want to anchor O₂ in the minds of young people when they think of fixed networks. To do this, we are breaking new ground and transferring our campaign to the challenging gaming world."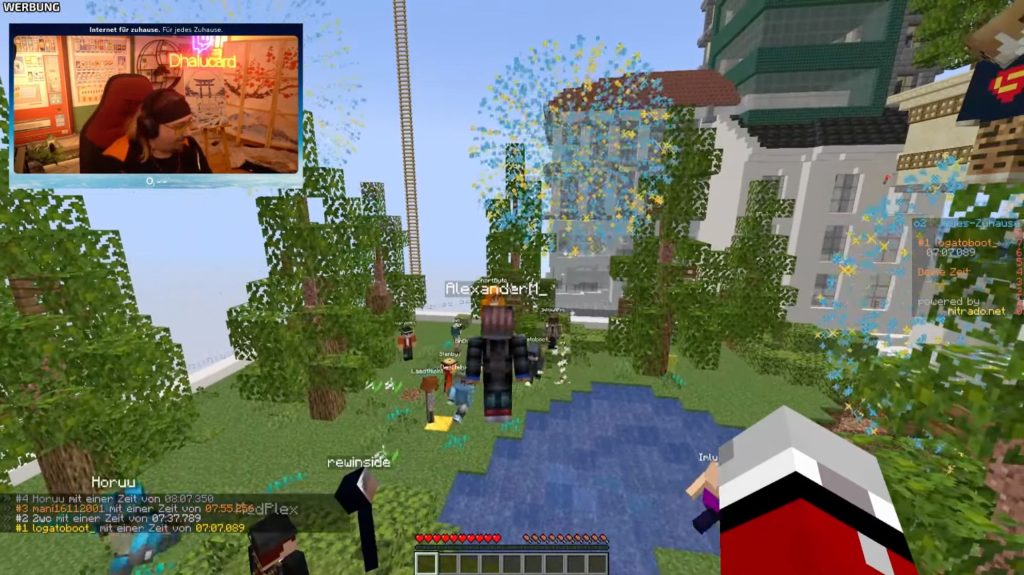 Leif Johannsen and Patrick Matthiensen, Managing Partners Creation, Serviceplan Bubble, expand: "We are particularly pleased that with the construction of the 'Every Home' in Minecraft we have created a campaign key visual that influencers and Minecraft fans can experience together."
CREDITS:
O2 Telefónica Deutschland:
Michael Falkensteiner, Director of Brand & Marketing Communications
Florian Jedlitschka, Principal Marketing Communications Inlife & Digital Transformation
Nikolaus Lemli, Team Lead Social & CBM
Nadine Zich, Senior Digital Content & Social Media Manager
Lena Lötzer, Junior Social Media Manager
Serviceplan Bubble:
Leif Johannsen, Managing Creative Partner
Patrick Matthiensen, Managing Creative Partner
Lars Holling, Managing Partner
Pavel Bondarenko, Creative Director Art
Daniel Steller, Creative Director Text
Lukas Bruhn, Senior Art Director
Felix Ebell, Art Director
Philipp Gohla, Senior Copywriter
Philip Ziegler, Copywriter
Sabrina Schwartz, Client Service Director
Johanna Pitz, Junior Account Manager
Niat Asfaw Graça, General Manager Social Media
Sebastian Tomaszewski, Senior Concepter
Oleg Friesen, Senior Motion Designer
Charles Bahr, Social & Content Director
Media: Havas Media Germany
Influencer Relations: Intermate Media GmbH
Influencer Management: flow:fwd GmbH
Server-Provider: Nitrado.net
Source: Serviceplan