Samsung has launched a new video campaign to promote its new TabPro S hybrid laptop, recruiting popular food blogger Jack Monroe.
The campaign aims to capture the different ways the tablet PC can be used by real people.
Created by Cheil UK, the campaign is themed around the idea of 'empowering you,' championing the younger generation who live blended lives – blurring the boundaries between their 9 to 5 careers and life outside of work.
The campaign will be rolled out through a multi-discipline programme which includes a four week TV campaign, as well as digital, print, social and PR activations, highlighting the key features of the Galaxy TabPro S by following a number of influencers and exploring how they use the technology to their advantage to juggle their business and personal lives.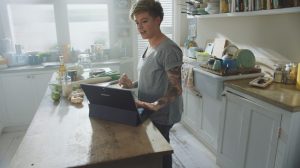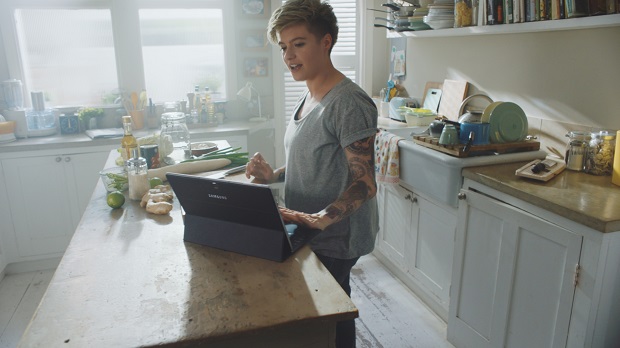 Starting the story with Jack Monroe, the TVC debuted on 1st July. Directed by Owen Harris, the 30'' spot features a typical day in the life of the food blogger, capturing inspiration and ideas for recipes and recording vlogs, all with the help of the Galaxy TabPro S.
Commenting on the campaign Russell Taylor, Chief Marketing Officer, Samsung Electronics UK & Ireland, said: "The TabPro S campaign is fresh, innovative and authentic and the TVC showcases how people really use the product rather than focussing on specifications and specific features. Following on from the successful Galaxy S7 launch earlier in the year, we continue to focus on the role technology can play in people's lives."
Caitlin Ryan, ECD at Cheil UK said; "This campaign aims to deliver an authentic look at how people are using technology to support the way they live, blending work and play. The Galaxy TabPro S is a device designed specifically for this way of living and we hope that this campaign brings to life its features in a way that entertains and inspires people."
Source: Net Imperative