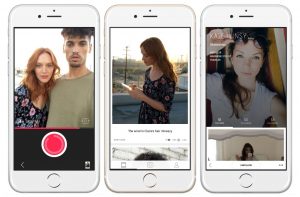 Photography brand Polaroid is attempting a digital rebirth with a new iOS app, Polaroid Swing, that enables people to create and share one second-long moving photos with a single tap. The free app, which launches today, is backed by some of the biggest names in tech and photography.
"Human beings see the world in short moments, not in stills or videos," said Tommy Stadlen, co-founder of Swing, the startup who helped create the app. "Memories move, and now photos do too. The product combines Polaroid's iconic heritage with cutting edge innovation."
Polaroid Swing connects with the smartphone's sensors, bringing photos to life when the phone is swung, or when users touch on them. The photos can be shared either with other Polaroid Swing users on the platform, or via Twitter, Facebook and web links. The app will initially be available via the Apple App Store, with a version for Android coming soon.
The app was designed by Polaroid in collaboration with Swing, with guidance by Biz Stone, co-founder of Twitter and chairman of Swing's board. Cole Rise, the photographer who designed Instagram's original filters and logo, helped shape the new format in his role as Polaroid's artist-in-residence.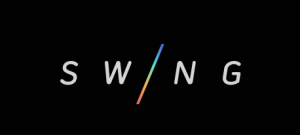 "Polaroid Swing has the potential to change the way we think about images, just like Twitter's 140 characters changed how we think about words," said Stone. "People will start seeing the world in one second moments. It's a genre-defining medium."
"At Polaroid, we see ourselves as curators of innovation," said Scott W. Hardy, president and CEO of Polaroid. "We are delighted to collaborate with the extraordinary Polaroid Swing app team to help usher in a new era of sharing life's most memorable moments in an instant, which has always been at the very heart of Polaroid's iconic DNA."
Source: Mobilemarketingmagazine