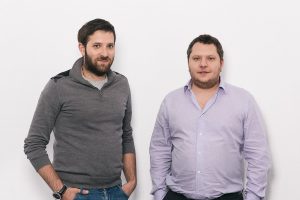 Finstar Financial Group, a fintech-focused international private equity group founded by Oleg Boyko, announces that it has invested USD 3 million in Rocket10, a rapidly growing mobile marketing agency. This investment forms part of Finstar's strategy to use mobile technology to grow its fintech businesses.
As part of the venture investment, Finstar will utilise Rocket10's mobile marketing technology across the Group's portfolio of companies. This will offer cost efficiency and unlock new development opportunities for both companies. Finstar has also secured the right to further increase its equity stake in Rocket10.
The majority of consumers across Europe now predominantly use their mobile phones to make purchases and access their banking services. The investment in Rocket10 – a profitable, high-growth business at the frontier of mobile technology innovation – conveys Finstar's commitment to strengthening its mobile competencies in a mobile-first world. Rocket10's global reach and expertise will allow Finstar's portfolio companies to reach their customers in a more effective and more cost-efficient manner.
Rocket10 will use the funds from its partnership with Finstar to accelerate its advertising and marketing tech developments, focusing on programmatic buying, buying-automation and virtual reality technologies. It will also foster closer working relationships with leading traffic generators, introducing new and innovative advertising formats and expanding its top-tier customer base.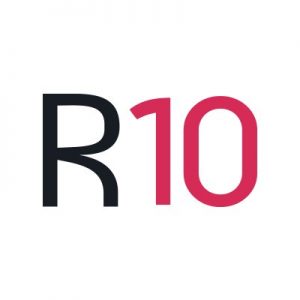 Oleg Boyko, Founder and Chairman of Finstar Financial Group, said: "Finstar is delighted to partner with Rocket10 and invest USD 3 million in its mobile ad marketing technologies. I strongly believe that this deal will allow the businesses to benefit from a range of first-rate digital advertising technology – especially our fintech-focused companies who are launching and growing in emerging markets.
Financial services is a key focus area for Finstar and its portfolio companies. It is estimated that the number of mobile phone users will hit 4.77 billion in 2017. So mobile is becoming increasingly important, especially in the financial services sector. Our venture investment in Rocket10 will help Finstar's portfolio companies to create deeper, more interactive engagements with consumers".
Boris Abaev, Co-Founder of Rocket10, said: "This partnership will give Rocket10 invaluable access to Finstar Group's expertise and operational experience. The transaction will significantly strengthen Rocket10 as we launch a joint venture in the US and expand our presence in Asia. Our recent acquisition of the Everyads mobile platform and technology for USD 1.5 million showcases our commitment to innovation and the opening of offices in Shanghai and San Francisco have bolstered our international presence. These are strategic markets for us, with more than 30% of Rocket10's business coming from China and 40% from the US."
Source: Rocket10