MiQ, the global programmatic media partner, has announced three key promotions across its senior executive management team to bolster its European expansion and drive a fast multi-market growth strategy.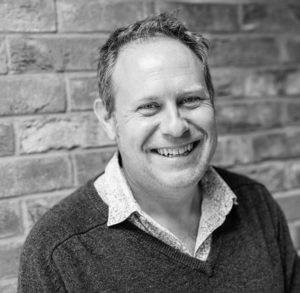 Giles Ivey has been promoted to EMEA CEO (previously UK CEO), Van Sideras has been named EMEA COO (previously UK MD), and Freddie Turner moves to the role of UK MD (previously Strategy Director, UK). These promotions mark the rapid growth of MiQ's UK business, which led to being recognised within The Sunday Times' International Track 200.
A stalwart of the industry, Giles joined MiQ almost three years ago having previously been a Non-Executive Board Member and then Global CRO at Avid Media. Prior to this, he was Managing Director, UK, at Collective, where he oversaw the acquisition of the company by Time Inc. UK. Drawing upon his leadership and experience of building MiQ's UK and global business, Giles is tasked with replicating this success across EMEA, continuing to report into Richard Dunmall, President of MiQ, with the support of the new senior executive team.
"We've globalised in all the English-as-a-first language markets, and over the last 15 months we've entered into China and India – the second biggest and one of the fastest-growing markets in the world, respectively", said Giles Ivey, EMEA CEO. " Our expansion into EMEA represents the next piece in MiQ's global story. We've already got a business unit in Germany and now we want to turbocharge this growth, bringing our clients and agency partners with us on this journey to new markets."
Over the last 9 years, Van Sideras has risen through the ranks of the trading team to be MD of the UK business. His new challenge as EMEA COO will be to bring the UK and DE teams closer together, as well as servicing and growing the EMEA business effectively from new markets over the coming years. His experience in trading is invaluable, and he will continue to lead the EMEA trading team, as well as looking to bring to life our trading services for agencies and clients.
"With the need to reach audiences online, lockdown has accelerated the pace of programmatic adoption," added Sideras. "In a world of uncertainty, brands and agencies are even more conscious of investments, and what they want right now is clearly measurable and trackable ROI. By harnessing data in programmatic advertising, marketers can not only optimise campaigns to deliver the best results, but use this insight to tackle wider business challenges."
Having worked for both holding companies and independent agencies, Freddie Turner will lead MiQ's UK business into a period of continued growth and opportunity. Turner joined MiQ from Agenda 21 over two years ago and has been pivotal in the evolution of MiQ's product story, worked closely as a lead with MiQ's data scientists, engineers and analysts in Bengaluru, and advanced its omnichannel and cookieless offering. With her move to UK MD, Turner will also take a leading role in MiQ's commitment to diversity and inclusion and corporate social responsibility in the UK.
"As we all move towards a post-cookie world, advertisers need to look at new ways to plan and deliver campaigns without relying on cookie-level data," commented Turner. "In my new role, I'm excited to spearhead this major shift, defining and launching a full suite of omnichannel programmatic and futureproofed solutions to deliver tangible results for key holding companies, independent agencies and brands alike. MiQ's expertise is using data to drive insight and as we expand into new markets, our clients will gain access to even more insight that can drive more measurable business outcomes for their whole corporation – it's an extremely interesting time for the industry."
"With the rapid shift in consumer behaviour brought on by the pandemic, it is clear that clients truly value MiQ's expertise to help them navigate the new normal by reaching the right audiences, on the right platforms, at the right times," said Richard Dunmall, President, MiQ. "2020 marked an incredible year of growth for both the company and the programmatic industry, and we're thrilled to have a talented leadership team in London who are committed to continue this throughout EMEA."
Source: MiQ