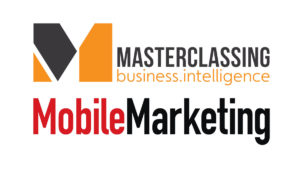 Masterclassing, the global digital marketing events business, has acquired Dot Media, publisher of Mobile Marketing Magazine and organiser of the Mobile Marketing Summits, Effective Mobile Marketing Awards and Programmatic Lunch for an undisclosed sum.
Both companies' existing brands will continue to operate independently, but the acquisition will accelerate opportunities for global expansion. Masterclassing, founded in 2011 by James Cameron, John Owen and David Murphy organises digital marketing events globally from offices in London and New York. The events bring together digital marketing experts from the supply side with brands who need their expertise and technology to advance their digital marketing efforts.
"Both Masterclassing and Dot Media have built successful businesses by addressing the inevitable knowledge gap that exists in such a fast-moving industry" said Cameron. "Combined, the two companies deliver an unrivalled audience of brands who are actively seeking insight and education on all aspects of digital marketing. By bringing the two companies together, we will fuel our global expansion and continue to be the primary place where brands and marketing tech meet."
Mobile Marketing magazine originally launched in 2005 and became part of Dot Media, founded by Owen and Murphy, in 2010. Its website attracts more than 40,000 unique visitors a month. The Mobile Marketing Summits event series brings together brands and mobile marketing experts, while the Effective Mobile Marketing Awards, launched in 2010, celebrate excellence in mobile marketing, consistently attracting around 200 entries per year from global brands and agencies.
In 2017 alone, Masterclassing and Mobile Marketing welcomed more than 6,000 brand marketers to more than 150 events in 33 cities around the world from Los Angeles to Sydney and many places in between, including London, Singapore, Cape Town, Dubai, and more than 20 cities in North America.
Source: Masterclassing