Gospooky has been named as an official TikTok Creative Partner as part of the platform's Marketing Partner program. With Gospooky's focus on keeping brands at the forefront of social media, the partnership aims to help more brands establish a powerful presence on the platform and engage with its communities in new, meaningful ways.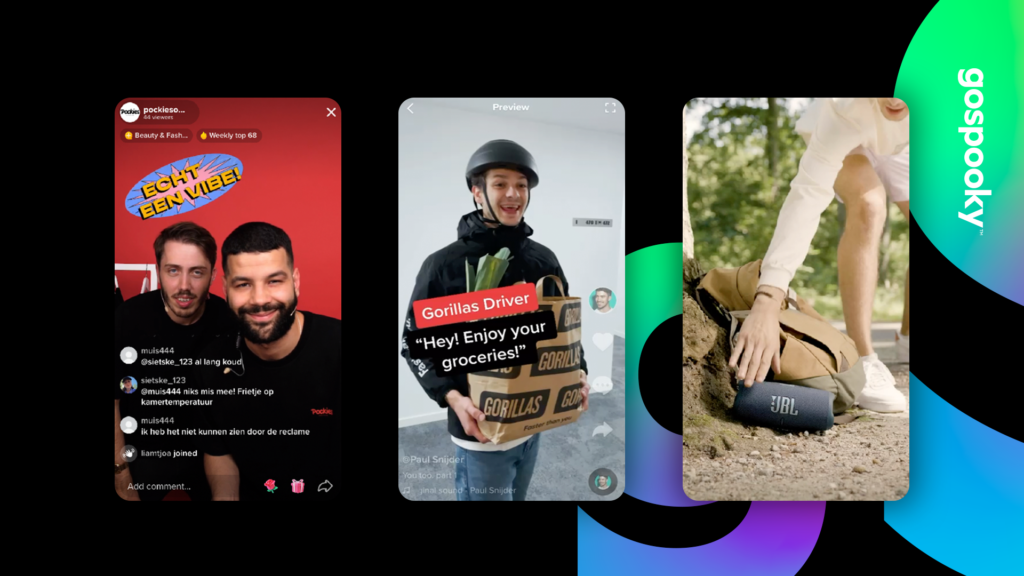 Not only is TikTok currently the world's most popular web domain, surpassing the likes of Meta and Google, it also plays a key role in defining consumer culture, trends and shopping behavior. As a Marketing Partner, Gospooky will help brands navigate these pillars with bespoke strategies to tap into TikTok's unique culture.
"Ever since 2019, our in-house team has seen first-hand the unrivaled opportunities that TikTok offers brands. We're so excited to be able to work with even more brands on a global scale to harness the power of the platform," said Diederik van Gelder, Platform Partnership Lead, Gospooky. "There's so much to gain in terms of growing businesses at the intersection of content, creativity and innovation. Combined with the authenticity and sense of community on TikTok, the platform is golden for any brand that wants to create impact today." 
Gospooky's social-first mentality and deep knowledge of platforms underpin their broad range of services. From a wide creator network, AR experiences and live content, the company's solutions put brands at the helm of the next phase of social connection – where TikTok is more than leading the way.
Through the partnership, brands will be able to benefit from in-depth insights, strategic counsel and original creative concepts that push the needle on TikTok. 
Source: Gospooky