Nearly all online adults around the world access a social network regularly, according to new data. The study, from Global Web Index, looks at the sheer reach that social networks now offer.
Across GWI's 34 countries, it's 97% of online adults aged 16-64 who say they have visited or used a social network within the last month. In short, almost every internet user can now be reached via this medium, with the figure at almost 100% in some fast-growth markets.
There's little difference by gender or income here but, as we might expect, there is an age-based correlation to be seen: the younger someone is, the more likely they are to be visiting networks. Even so, arguably the most important takeaway here is the high figures seen across all age groups.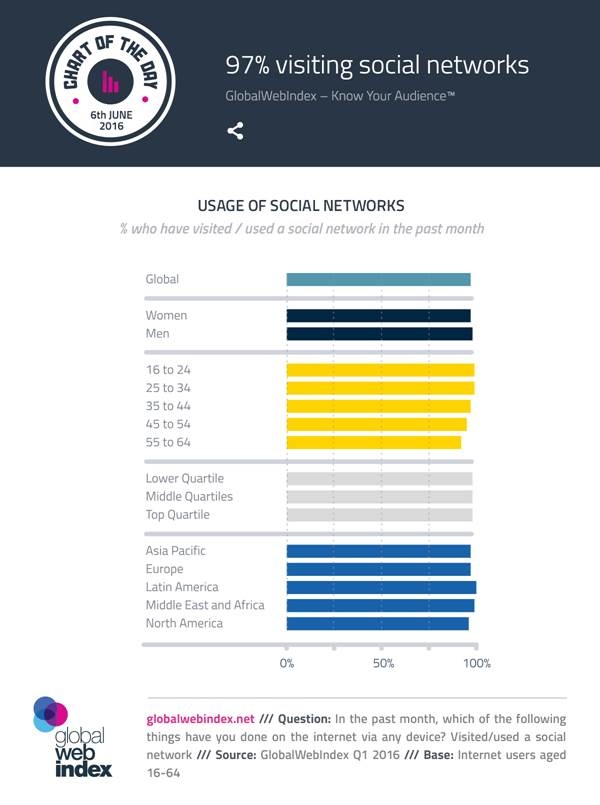 Source: Net Imperative