Cyance, the leading provider of global, third-party intent data, today announced significant momentum and growth results over the last financial year. The marketing technology, whose enterprise clients include K3, Towergate, and Zellis, is the only provider of fully GDPR compliant European third-party intent data coupled with a powerful account-based marketing (ABM) solution.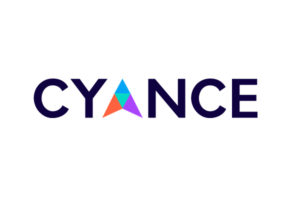 With over 55,000 publisher partnerships across Europe, Cyance delivers the most extensive reach for European geographies. Its sophisticated technology uses localised, natural language search to accurately track and identify customer intent, which has been proven to lead to greater conversion and sales efficiency for global sales and marketing teams.
The company's growth and continued innovation is further evidenced with the latest version of the Cyance platform (formerly known as Nexus), which has recently been launched. A brand new user interface houses a range of highly sophisticated, customer driven features that give Cyance users even greater ability to customise intent signals and more accurately identify their specific ideal customer profiles to pinpoint where they are in the buying cycle. This market leading technology means that Cyance customers are seeing greater conversion rates and shorter sales cycles through being able to target the right accounts at the right time with meaningful and relevant engagement.
This groundbreaking new version of the platform incorporates more accurate technographic data so that users can see the technology environment associated with tracked account or in-market buyers. This gives Cyance customers a deeper understanding of the technology stack within their target accounts with the ability to track behaviour that indicates where a buyer or an existing customer is likely to be in a renewal cycle or at risk of churn. Users are then able to engage these accounts and create targeted messaging based on their strengths within a defined tech stack or competitive environment.
Additional new features launched include:
Surging Intent: Allows users to view intent surges mapped to historic behaviour so that you can truly understand a peak in behaviour relative to normal patterns with any given account.
Series 4 user experience: Redesigned dashboards now display the combination of accounts and their behaviour in a format that is easy to understand at a glance, easy to filter and group multiple criteria to personalise your account engagement.
Greater integration with other platforms, including LinkedIn, Salesforce and Hubspot.
The company's increased momentum includes team growth, which has seen the company's headcount nearly double while bringing on board a new leadership team, including the appointment of Bulent Osman as CEO, Dave Evans as CTO, Steve Russell as SVP of Strategic Alliances, and the appointment of Cyance Founder Jon Clarke to Chief Product Officer.
Having seen steady and continued ARR growth in 2020, Cyance is currently on track to double the size of its business by the end of this year. The company has already signed over £1.2 million in new business this year, despite conservative spending within the industry due to the pandemic.
Cyance CEO, Bulent Osman, said: "Our proprietary, highly accurate intent data and ABM platform means our customers' sales teams have more targeted insights based on the most accurate, geographical data possible at their fingertips. In this way, we enable better conversions throughout each stage of the sales funnel, as well as helping them to retain and grow their existing accounts. For large organisations seeking to successfully identify and close new clients, having the right data is crucial. Other intent data providers on the market today simply aren't capable of providing sales teams a fully customisable view into what their prospects and clients are searching for in large-scale enterprise IT solutions. At Cyance, we fill the gap in the market for European buyers seeking regional intent data that provides highly accurate, GDPR compliant insights into user intent."
Neil Jarvis, Head of Product Marketing, K3 commented: "Working with Cyance allows us to customise our keywords and intent topics so that we can get an accurate picture of our prospects' intent data in the UK, Ireland and Europe. Their insights have helped us identify key and relevant opportunities in a timely manner, making a notable positive impact on our sales pipeline."
Source: Cyance