Dot Go, the first app that connects objects to actions, has launched in the App store. The innovative platform created by Serviceplan Innovation and Dot Incorporation and developed by Hyperinteractive for blind and visually impaired people, is now available worldwide on the App Store and can be downloaded for free on the latest iPhones and iPads.  
"A lot of blind people I know would be hesitant to go on trips, because dealing with unfamiliar environments is always challenging." comments Software Developer Florian Beijers, who is also fully blind.
"Object detection apps are limited to identifying objects in the environment, but they fail when it comes to interacting with these objects in a meaningful and productive way. Think about a ticket vending machine: it's great to know where it is, but that alone doesn't help if the screen and interface aren't accessible."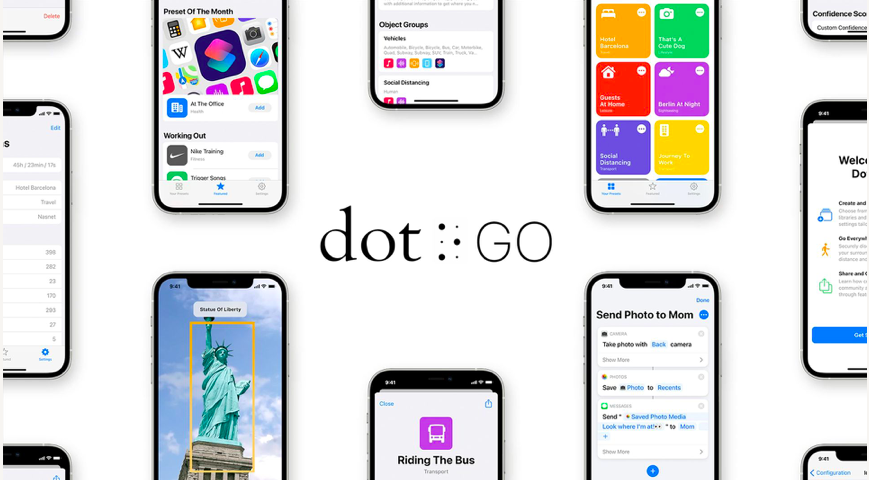 Dot Go connects objects with actions – for endless possibilities.
Serviceplan Innovation has found a solution to this problem. Dot Go is the first ever "object interaction" app. Unlike existing apps, it not only detects objects in the environment but also connects them to actions. These actions can be executed automatically and range from internal actions like sounds and vibration; to, most importantly, external actions in other apps, websites, and even smart home devices.
Eric Kim, CEO Dot Inc. explains: "Basically, Dot Go can use any object in the viewport of the smartphone camera to trigger actions: A bus stop can automatically buy the right ticket. A product can remove itself from the shopping list. A road sign can trigger the flashlight to increase visibility. While this can be helpful for anyone, this makes a huge difference for those who suffer from inaccessible environments, like the 285 million visually impaired people worldwide. Dot Go makes any environment accessible, without specific modifications or hardware."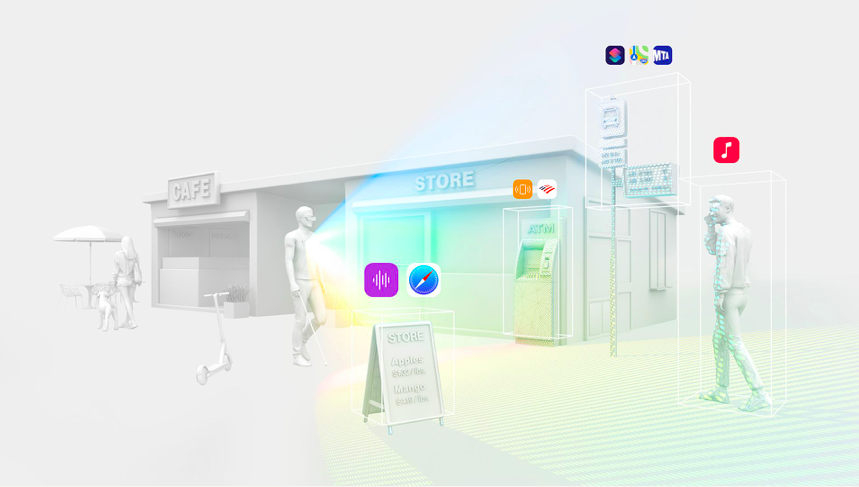 Dot Go is not an app – but a platform.
Besides the novel concept of "object interaction", the innovative nature of Dot Go relies on another key component. Existing object detection apps all rely on proprietary object libraries and closed systems, designed for fixed use cases rather than increasing user needs. This leads to fragmentation and makes solutions increasingly expensive, forcing users to choose between adaptability and their individual needs.
"The open architecture of Dot Go not only allows integration of all kinds of object libraries, each containing thousands of objects." says Pavel Larinov, Creative Technologist, Hyperinteractive.
"Dot Go also allows users to build their own solutions. They can connect any object with any action, save these connections in what we call 'presets', and share them with the community. This results in a growing library for any use case you can imagine. Not only by individuals, but also organizations."
Partnerships help Dot Go scale.
Dot Go is already being used by thousands of blind users, businesses, brands and organizations around the world. One such partnership is with U.S. start-up Wheel the World, who provide accessible tourism experiences. Funded with 140,000 USD by the Inter-American Development Bank, Dot Go and 'Wheel The World' created trips for the blind in Chile in spring 2022. The experience was rated highly by the participants, captured in a film documentary, and will be expanded to more countries later this year.
Alexander Schill, Global CCO, Serviceplan Group explains:
"We are thrilled that our collaboration with Dot Inc., which dates back to 2018 when we partnered up to work on the world's first Braille Smartwatch, continues to grow with Dot Go. Now that Dot Go is available in the App Store worldwide, the platform has a global footprint which promises to improve the daily lives of blind and visually impaired communities everywhere. Dot Go is the ultimate example of creativity and innovation for the greater good of humanity."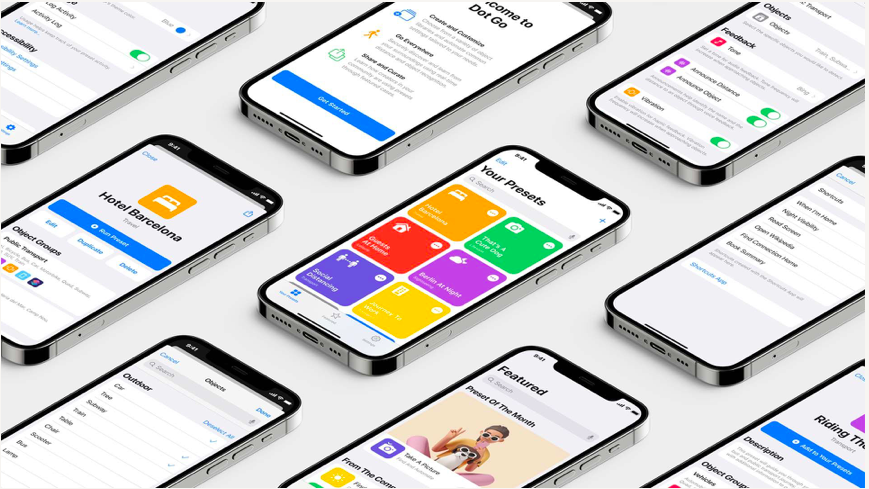 CREDITS
Serviceplan Group SE. & Co. KG
Serviceplan Innovation
Serviceplan Korea
Hyperinteractive
Albert Coon GmbH
Paulus Co. Ltd.
DamianDamian
Source: Serviceplan