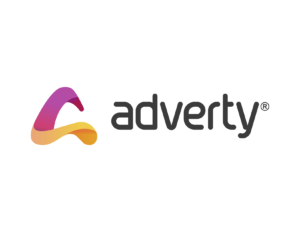 Adverty, the leading in-game platform for advertisers, media agencies and game developers, has established local presence in Istanbul, with two new hires, a Director of Programmatic Sales and a Director of Publisher Growth, as the city emerges as the largest gaming hub for Europe, boasting a wide collection of gaming studios and unicorns.
Turkey is rapidly becoming a star of European tech, thanks to the success of a range of start-ups including games publishers such as Peak Games and Dream Games. A flurry of investment into Turkish tech companies has put Istanbul firmly on the map alongside other European tech clusters such as Berlin, London and Paris.
"Turkey is rapidly emerging as a new Silicon Valley of Europe and according to industry estimates over 600 gaming studios are established in the country, with new ones popping up every week. Our local establishment in Istanbul will optimize our communication and commitments with game developers and help Adverty grow both its publisher and advertiser footprint in the region," says Tobias Knutsson, CEO of Adverty. 
Adverty has seen unprecedented growth on the supply-side recently, having signed partnerships with leading hyper-casual publishers such as TapNation and Playducky. Establishing a local presence in Turkey will further strengthen Adverty's current supply growth, as more and more advertisers enter the increasingly influential world of in-game advertising, with the move forming a central part of the company's strategy to increase market share.
Erdem Can Tüzün joins Adverty as Director of Programmatic Sales and will grow and maintain programmatic partners, both direct SSPs, such as PubMatic, InMobi and Azerion, and indirect opportunities via DSPs such as The Trade Desk, Amazon and Media Math. He was previously at AdColony for three years – most recently as Team Lead of Programmatic, having rapidly risen through the ranks at the mobile video advertising company.
Meanwhile, Çağla Mordeniz is appointed as Director of Publisher Growth and will focus on growing Adverty's catalogue of  game developers in the region. She brings considerable experience in the mobile gaming industry, having worked at AdColony as well as gaming company BoomBit, where she was Publishing Manager, locating high quality Turkish mobile game developers and studios.
Erdem comments: "Adverty's growing ecosystem is providing unique monetisation opportunities for games whilst vastly improving reach for advertisers. I look forward to uncovering opportunities for brands to reach and engage with premium gaming audiences through its innovative in-game ad formats."
Çağla adds: "Having analysed this market, particularly from a publisher perspective, I know that Adverty can achieve great things and further increase the sophistication of in-game activations – not just in Istanbul, but globally."This news follows Adverty's strong growth within all areas of its business in recent months. As Adverty continues to scale up its network of advertisers and game publishers, these hires come at a pivotal time for the in-game advertising specialist's further growth plans.
Source: Adverty