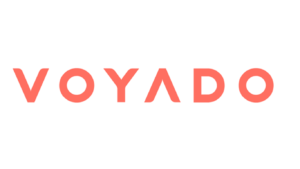 Voyado, the Nordics' leading customer experience platform for e-commerce players and retailers, has today announced its acquisition of Apptus, the Nordic leader in online merchandising and AI-powered product discovery.
Apptus will be available both stand-alone and as a suite with Voyado, providing powerful new tools for e-commerce and omnichannel retailers to drive customer acquisition, improve loyalty and generate sustainable profit streams. Clients of both Voyado and Apptus will have access to a wealth of additional features for creating impactful, hyper-relevant experiences for customers across all channels – including offline – that are based on relevance and driven by context and product understanding, not just personalisation.
Process automation for relevance is a significant advancement in digital personalisation, as it utilises intent-based predictive modelling of a shopper's entire browsing session. This enables retailers, brands, and e-commerce players to present more relevant product exposure across various channels by contextualising the customer's intent in real-time.
Apptus has developed an integrated solution that leverages AI and machine learning to better understand customer behaviour and intent. By combining the features of Voyado and Apptus, retailers can apply automated product understanding and merchandising to better guide, advise and inspire shoppers across the entire customer journey – from the browsing session to follow up marketing and loyalty communications.
Previously, truly automated relevance was only possible for the sector's largest players, whose platforms require external consultants and complex software architecture. Instead, most mid-market retailers use basic manually driven or rule-based personalisation platforms which offer extremely limited scalability, feature sets and insights. Voyado's acquisition of Apptus places the power of enterprise-level systems within a simple, intuitive interface, enabling retailers of all sizes to deliver industry-leading customer experiences.
Johan Bäckarlin, CEO and co-founder of Voyado, said:
 "E-commerce has continued to grow at an exponential rate, with our data on 16 million purchase occasions showing that the average e-commerce receipt has increased by 46 per cent since last year. Retailers are crying out for an intuitive, user-friendly solution that puts customer experience at the top of the hierarchy. Serious players are looking to create digital shopping experiences that can match the best in-store experiences. 
 "Now, retailers can truly personalise their sites based on actionable customer insights and predictive, intent-based customer data. With Voyado and Apptus working together seamlessly, retailers will no longer need to try and stitch complicated software together to achieve their business goals."
Michael Mokhberi, Founder of Apptus said:
"Relevance in product discovery continues to be a key focus for all commerce. We are taking it a step further with the power of automated product understanding and automated merchandising. The combination of user intent understanding and automated product understanding enables a more relevant and contextually precise exposure of products to every visitor. When combined with the wealth of knowledge about each customer that Voyado supplies, it allows for hyper-relevance at a whole new level. 
 "The ability to understand every shopper's taste and preferences around visual attributes is a major advantage when matching products and visitors. Apptus has made significant investments within the area of visual discovery, turning every product image to a point of navigation based on the visual attributes identified in the image. For segments with aesthetic oriented products such as fashion and homeware, where inspiration and customer experience are essential, the new visual discovery feature set has turned out to be a major competitive advantage and a key conversion booster for our clients."
Source: Voyado