From today, London's Tube and train passengers can get travel alerts sent to their phone, thanks to a partnership between Transport for London (TfL) and Twitter. In what's being described as a "world first" by the travel authority, the new service will notify travellers via a direct message if there are severe delays on their chosen line.
To get started, Londoners will need to opt-in to Travel Alerts via the TfL website, which is still undergoing testing. Currently, four Twitter accounts are live — Central Line, District Line, London Overground and TfL Rail — with more routes becoming "available soon." Users can also set the times when they get alerts, like turning off commuter pings over the weekend (if they so choose).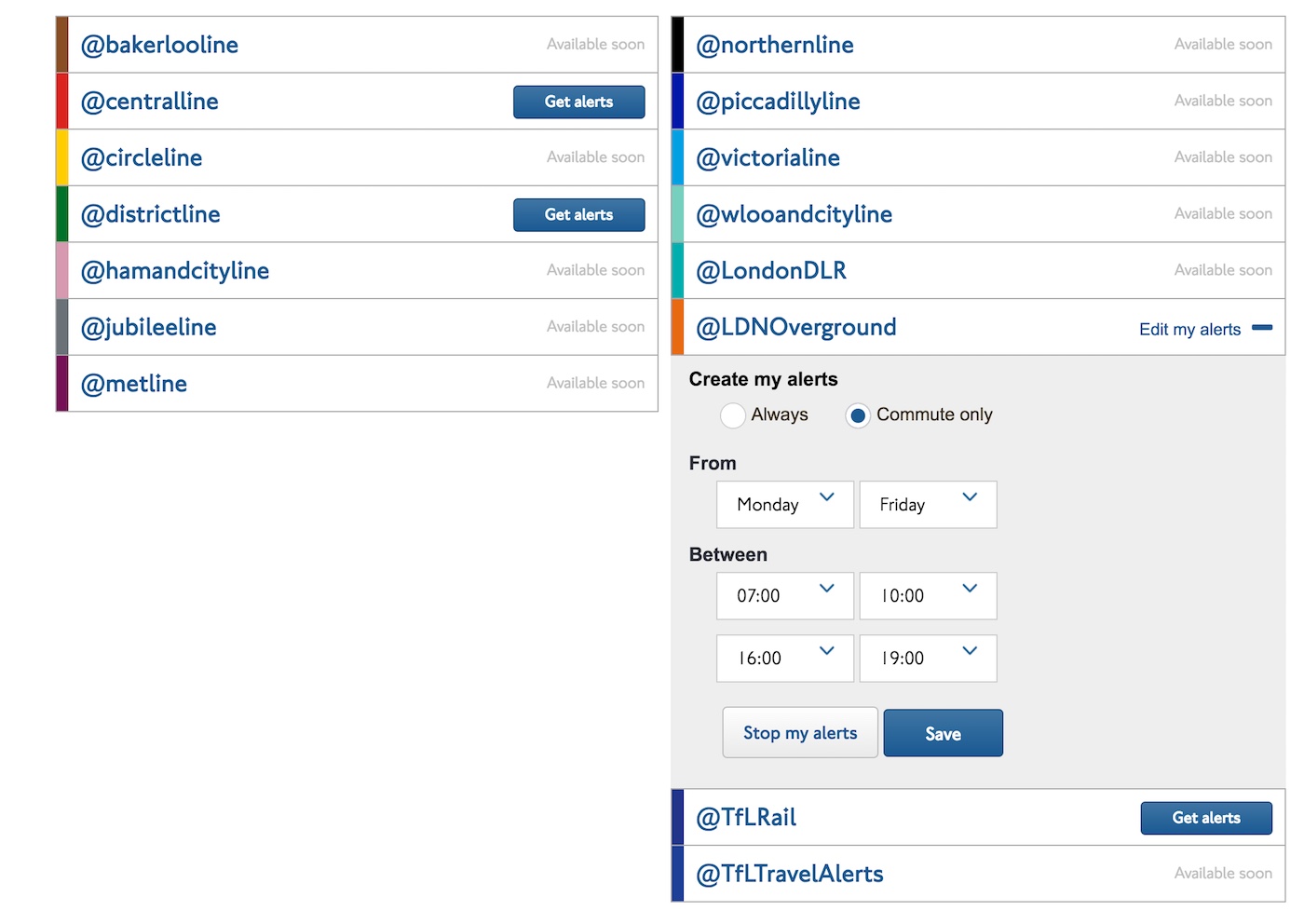 Mayor of London Sadiq Khan had this to say on the new integration: "Like every Londoner I rely on public transport to get me around and this world-first service looks set to become an essential tool for millions of Tube passengers. It is an innovative way of providing people with live updates from the Underground and contributes to my goal of making it as easy as possible to get around the capital."
It's not the first time Twitter has partnered with organisations to deliver real-time updates. The company lists various UK police and fire services on its Twitter Alerts page, as well as child-protection and weather agencies. It's a great way to avoid Twitter's out-of-order timelines and ensure commuters can navigate around potential issues.
Source: Engadget