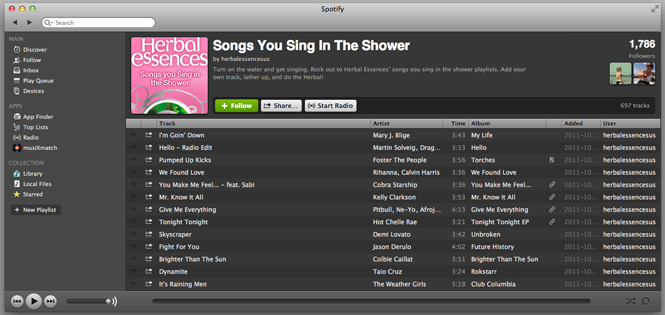 Music streaming service Spotify has introduced a new marketing feature, enabling brands to sponsor the 400-plus playlists the company curates, reaching and engaging target audiences through the passion point of music.
The feature was unveiled with Kia Motors sponsoring the New Music Friday playlist to introduce its new Kia Sportage model. Through the sponsorship, Kia was able to promote the new vehicle with premium native logo placement, as well as video, audio and display advertising.
Spotify playlists span every genre and mood on the streaming service, and are accessed by millions of users every day. Spotify's deep music intelligence claims to be able to find the perfect playlist to best match a brand's target audiences and campaign objectives, then use native promotion and social media to maximise engagement with the playlist during the sponsorship.
"Music listening has changed a lot over the years," said a spokesperson for the Spotify for Brands team. "We've moved past the album, the single, even the download. Now it's all about the playlist. Our playlists already have a passionate, loyal fan base that guarantee reach. With Sponsored Playlist, it's all about matching the playlist to your marketing goals."
The feature has been rolled out in the US, and is currently in beta for UK marketers, with plans to introduce it to additional markets over the course of the year.
Source: Mobile Marketing Magazine