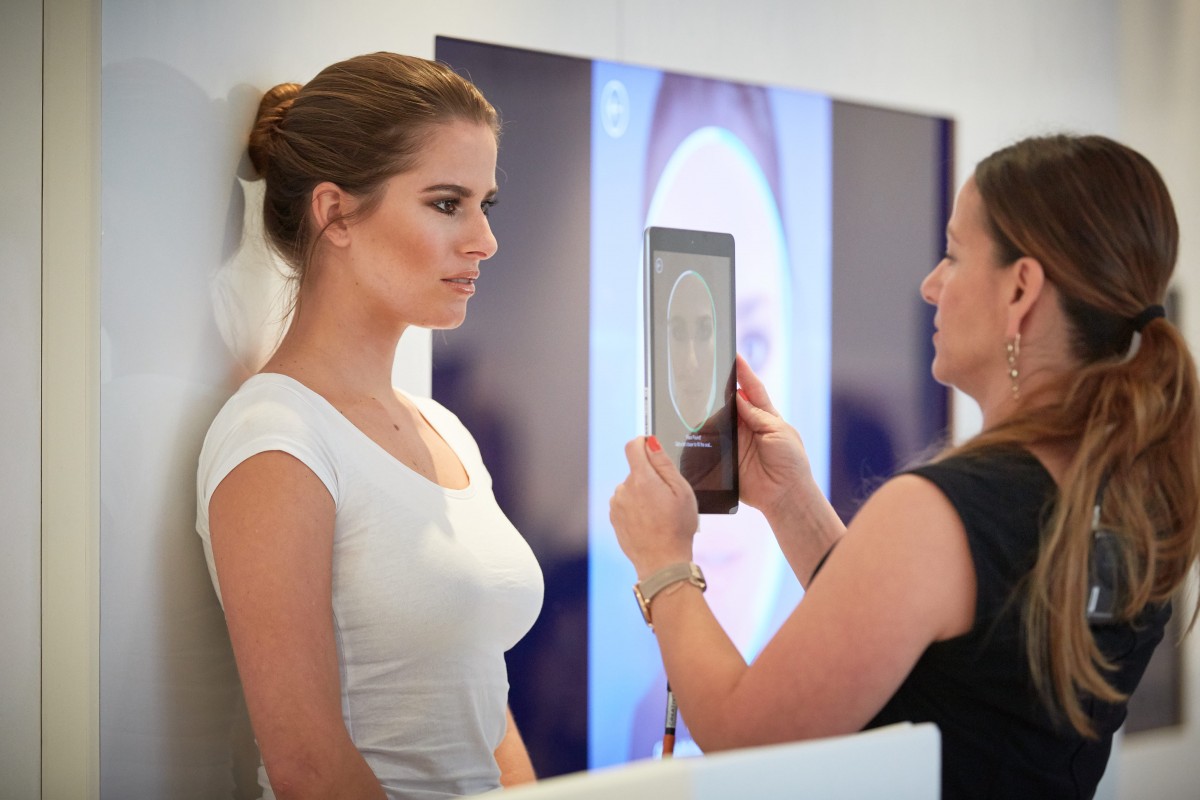 Now there's a headline: Shazam for beauty. But it's almost true.
Coty-owned brand, Rimmel London, has introduced a new app based on its Get The Look technology, which allows users to try out the make-up styles of everyone from friends in real life through to celebrities in magazine images.
The augmented reality tool uses advanced real-time tracking to detect make-up on the subject being scanned before colour-matching it with cosmetics by Rimmel. The user can then steal the look by seeing it on themselves in a virtual sense via their smartphone cameras, and even clicking to buy the corresponding products. Think Snapchat lenses, but more on the glamorous, not to mention practical side.
Developed by creative agency Holition using their advanced FACE technology, the app can detect everything from mascara, eyeliner and eyeshadow through to lipstick, lipline and even blusher, bronzer and foundation. The clever part comes in the fact the face tracking technology attached to it means that as you move – smile, talk, turn – the virtual make-up stays in place as though you were indeed looking in a mirror.
Because make-up is applied very differently by each individual, the technology tracks the most common make-up looks and accurately differentiates them. Consequently, the app is able to distinguish between a winged eyeliner streak and a dropped flick, and between a lengthening mascara and a volumising one, the Holition team explains. It uses artificial intelligence and machine learning techniques to enable such speed and accuracy.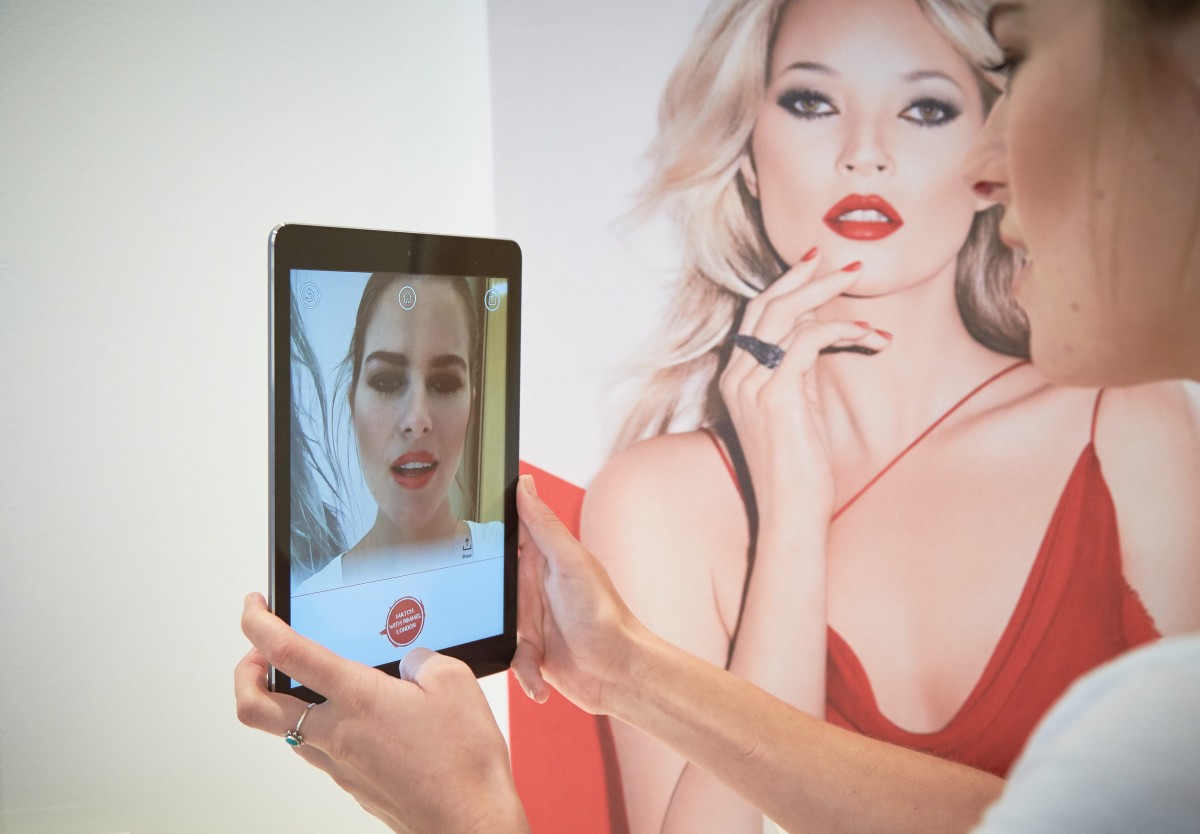 Camillo Pane, Coty's EVP of global category development, said: "Through ongoing research into our consumer needs, we learnt that our consumers are more inspired and driven to beauty purchases by looks they see on the street than by those created directly by beauty brands. Taking this into account, we have created our innovative Get the Look app that allows consumers to capture looks from the street with their phones and replicate it on themselves through the app using our Rimmel products and shades."
Looks can also be customised to include different shades and colours in real-time, providing an interactive experience for consumers to help them find what they're after. Added Montse Passolas, VP of global marketing at Rimmel and Manhattan: "Make-up consumption has increased, and one of the main drivers of the market's growth is that women have access to tutorials. You used to need a make-up artist to know how to do contouring, and now you don't, you go online, it's so accessible. We wanted to create something that enhances that experience… that allows you, when buying make-up online, to still try it on."
The Rimmel app follows in the footsteps of numerous other beauty brands launching virtual try-on tools; ones that are normally based on scanning relevant products as opposed to entire faces. L'Oreal's Makeup Genius app launched back in 2014 for instance, while others under the Coty header including CoverGirl and Sally Hansen have also introduced their own versions.
Holition's FACE technology, has also previously enabled users to try on beauty looks from Alexander McQueen's catwalk shows as part of an exhibition dedicated to the late designer.
Source: Forbes