Facebook App has launched its first podcast. The "Play Your Way" Podcast celebrates how Facebook Groups help make sports and passions more accessible for people with disabilities.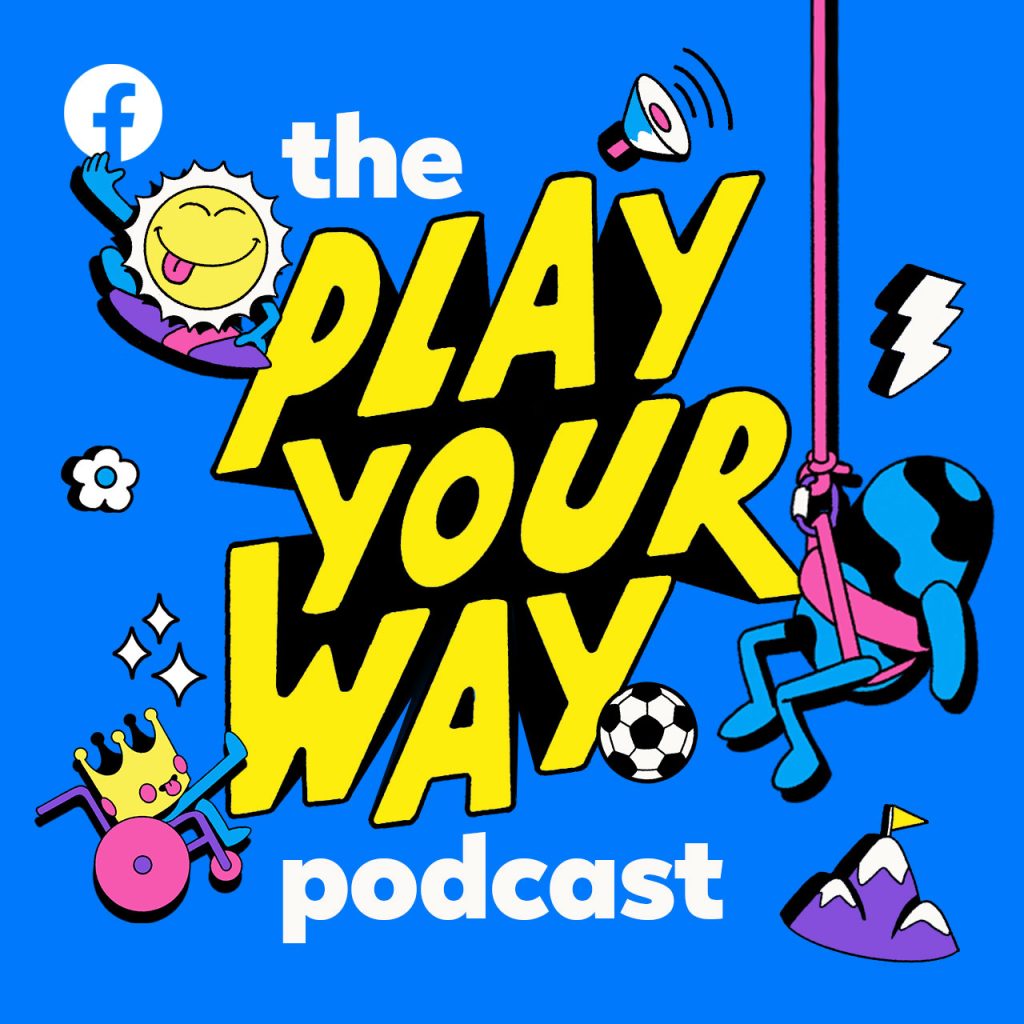 Featuring six episodes and released in conjunction with the launch of Facebook App's new Podcast feature in the U.S., the first three episodes are hosted by Paralympian, writer and comedian Josh Sundquist, and are focused on accessibility within sports. The following three episodes are hosted by comedian, actor and writer Danielle Perez and celebrate adaptive modeling, the arts, and taking pride in disability.
Diving into fun and frank conversations with nine different Facebook Groups, they tackle important issues on disability, share insights from their communities, and discuss how they find innovative ways to enjoy the things they love. 
The podcast is an extension of the "Play Your Way" social campaign launched by Creative X, Facebook's in-house agency, during the Paralympics—celebrating adaptive Facebook Groups and the incredible athletes within them.
The Play Your Way Podcast is released weekly in the U.S. and found on the podcast tab of the Facebook App mobile page, as well as other listening platforms, including: Spotify, Pocket Casts, Radio Public and Google Podcasts
Listen to Ep 1 on Spotify. https://fb.me/PlayYourWayPodcast
"The Play Your Way Podcast celebrates how each of the guests innovates their sport or passion to work for them — because there's no one size fits all when it comes to disability. From adaptive surfing to modeling, all six episodes hit very different notes, but they all exemplify the help and support people can find in safe and inclusive communities with Facebook Groups." Naz Nazli – Creative Director.
Credits
Creative X, Facebook:
Naz Nazli, Creative Director
Stephanie Mitchell, Art Director
Kevin Fitz, Copywriter
Charlotte Peterson, Producer
Sara Mott, Producer
Rachel Greenlee, Program Manager
Christina Hadly, Business Affairs Manager
Russ Nadler, Business Affairs Manager
Mallory Gordon, Executive Producer
Jan Jaworski, Creative Director
Jesse Coulter, Head of Creative, Facebook App and Messenger
Adrienne Walpole, Head of Program Management
Amanda Goodspeed, Vice President Creative X
Social Marketing:
Maddy Pagnucco, Social Marketing Manager
Chloe Shaughnessy, Social Marketing Manager
Nanditha Gopi, Community Manager
Krista Shealy, Social Marketing Manager, Brand
Jason Bedecarre, Social Marketing Lead
Samantha Wu, VP Consumer Brand & Product Marketing, FB App
Accelerator Fund Panel:
Kieren Sullivan, Program Manager Creative X
Paola Bersi, Program Manager Creative X
Andrew Furth, Program Manager Creative X
Khe Yeh, Global AdTech and Performance Lead
Pete Opakunle, Global Performance, FB Platform
Alyssa Ward, Decision Science Manager
Seth Whitehead, Global Client Lead
Debashish Patra, Global Solutions Partner
Carlos Murad, Global Creative Lead
Gina Fleming, Marketing Science Partner
Accessibility Team
Mike Shebanek, Head of Accessibility
Vince Abbate, Content Designer, Central Accessibility
Sumi Das, Comms Mgr, Social Impact & Accessibility
IRL Panel:
Nicole Wight, Community Manager
Li Tian, Quantitative Researcher
Kwesie Blair, Brand Strategist
Amanda Arevalo, Integrated Marketing Manager
Lynn Nakamura, Art Director
Catherine Benavides, Business Program Manager
Nicole Wight, Community Manager, Power Admin Group
Luiza Taveira Conde, Platform Partnerships Marketing Manager
Tatiana Gonzales, Intl Marketing Manager
Angie Gontaruk, Consumer Product Marketing Manager
CPMI, Comms, Strategy, Decision Science:
Brenda Lawrence, Strategic Media Planning
Bryce Schoening, Global Performance Marketing
Shand Swanson, Communications Manager
Edward Yu, Decision Scientist
Aliz Csaki, Brand Marketing Strategist
External Vendors:
Salt & Lime
Chrissy Glickman, Casting Director
Britt Kinnard, Lead Casting Producer
Lime
Jeff Malen and Meg Ochs, Session Engineers
Tom Paolantonio, Podcast Editor (Mix & Production)
Susie Boyajan, Executive Producer
Facebook Music Team
Laura González, Music Editor/Composer
Kate Metcalf Johnson, Music Producer
Justin Hunt, Music Production Manager
Animation and Production Partner: Golden LA
Kenneth Robin, Creative Director
Mr. Kiji, Animation and Design
Jessica Le, Producer
Kevin Gallagher, Post Supervisor
Matthew Marquis, Managing Director
Source: Facebook