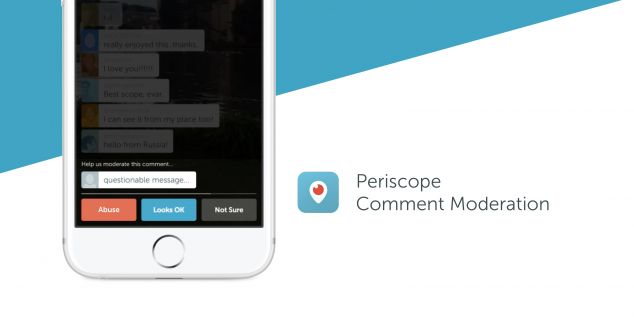 Live streaming app Periscope has made moves to clamp down on the real time abuse which sometimes saturates broadcasts on the system.
The app claims to have seen great growth in recent months but admitted that it was lacking in ways to combat spam and abuse.
As a result, it has rolled out a tool it claims "empowers our community to report and vote on comments that they consider to be spam or abuse".
Viewers can mark comments as spam or abuse – the complainee will no longer see messages from this individual in the feed. When a complaint is issued a few users are also selected at random to confirm the accusations.
The move looks to democratise the platform and increase the quality of conversation while also increasing user safety and allowing for the removal of harassment, abuse or hate speech.
Source: The Drum