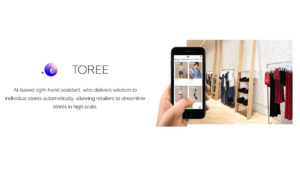 Mystore-E announced the US launch of Tore-E, an AI-based personal assistant platform that empowers retail store managers to merchandise in real time using data analytics and insights. Retailers James Allen and Value City Furniture are already using Tore-E to create more relevant in-store experiences—collecting, analysing and delivering data-driven insights to improve store performance.
Mystore-E, an AI-based retail intelligence solution operating in top retailers in Israel, recently secured seed funding of $2.2 million, led by Signet Jewellers, the world's largest retailer of diamond jewellery and owner of JamesAllen.com.
To give brick-and-mortar stores the same analytical data advantages as their e-commerce sites, the Tore-E app is an invaluable communications tool that continually monitors and aggregates data from multiple digital channels to provide real-time merchandising recommendations from headquarters to the stores. The platform's data analytics can pinpoint the items most likely to sell in-store based on the current top sellers on a company's website, customer engagement on social media sites, in-store planograms, and local and regional factors.
"Tore-E gives store managers immediate access to insights that many consumers already have at their fingertips, including products trending on Instagram and current online best-sellers," said Mystore-E Founder and CEO Asaf Shapira. "This wisdom gives sales personnel up-to-the-minute merchandising insights on the most in-demand products—not only boosting store performance but delivering a more engaging and relevant customer experience."
Diamond bridal jewellery retailer James Allen, which recently opened its first brick-and-mortar store, in Washington, DC, and Ohio-based retailer Value City Furniture are using Tore-E to personalise and elevate the customer shopping experience. Store associates rely on the Tore-E app to translate real-time customer insights into product recommendations most likely to appeal to shoppers.
"Retailers have been in need to make their brick-and-mortar stores function more like websites; connecting touchpoints across channels by gathering, interpreting and translating omnichannel analytics into real-world solutions on the sales floor," said Oded Edelman, Chief Digital Innovation Advisor at Signet Jewellers and President of JamesAllen.com. "We quickly recognised how Mystore-E can help close this gap and we are excited to partner with them."
Source: Mystore-E