Digital product agency Mondo Robot—a proud co-conspirator within the Conspiracy Theory network—has launched the official website for the 2023 Coachella music festival with headliners Bad Bunny, BLACKPINK, and Frank Ocean. This is the third year the agency has worked with promoter Goldenvoice.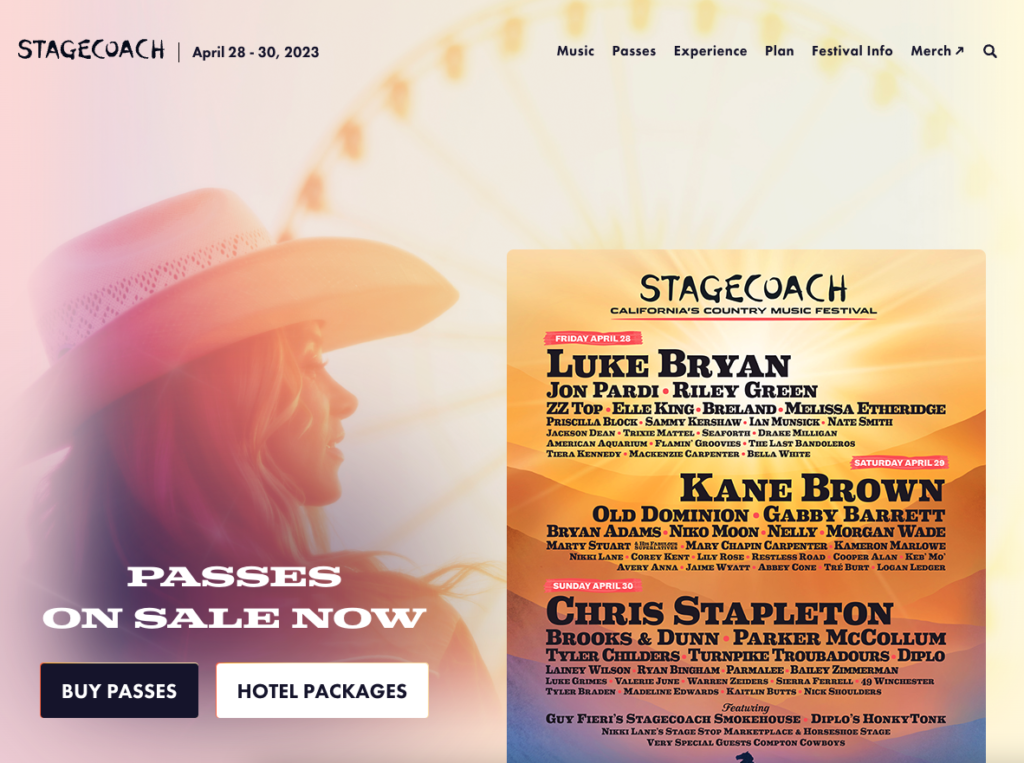 This year's Coachella will run two consecutive weekends, April 14-16 and April 21-23. Tickets for Weekend 1 are no longer available. Join the waitlist or purchase Weekend 2 tickets via the Coachella.com website.
Mondo Robot's objective for the 2023 site was to create a fresh, bold design that aligned on photography, color palettes, animation interactions, fonts and more. The idea is to immerse visitors in the festival by highlighting the in-person experience through use of natural elements and festival photography.
Another challenge was to create an interactive experience for Coachella's Mirage. The Mirage allows its festival goers to reveal a more expansive Coachella where they will learn to interact and unlock new festival creativity on the fields and beyond. Using mouse movement (tap on mobile/tablet), scrolling animations, and the unique backgrounds to mimic the users time of day, Mondo Robot has created a unique experience.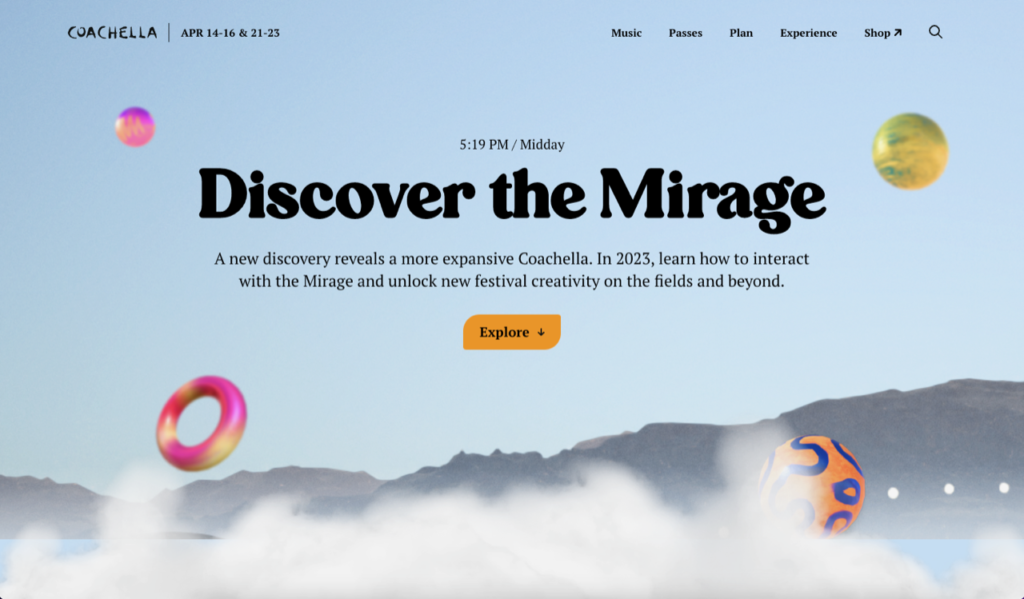 Mondo Robot has also redesigned the website for a second Goldenvoice festival occurring this spring: Stagecoach. The request was to refresh the design of the information-heavy website and to simplify its information architecture (IA). Stagecoach runs the weekend of April 28 with headliners Luke Bryan, Kane Brown, and Chris Stapleton in Indio, California.
Source: Mondo Robot