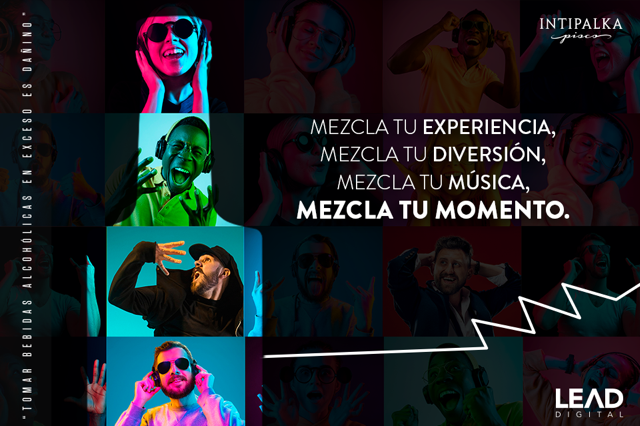 Pisco Intipalka surprises us with its new concept where it rescues an action that predominates in the lives of many Peruvians, but few usually notice: The mixture. Since we are born we mix with the world, family, friends, mix food, moments, music, our whole life is a constant mix. Simply put, we mix everything!
The concept stems from a reality about the consumption of Pisco in Peru: the majority of Peruvians mix it and, therefore, instead of changing this consumption habit, the agency decided to strengthen it and motivate the audience to continue mixing their moment.
In addition, they developed three tag lines for content: mix your experience, mix your fun and mix your music, focusing on the latter to be able to get closer to the field of young people who usually go to parties and meetings, where music is essential In your fun.
And to complement this, they created a Spotify account with the name of Pisco Intipalka that contains playlists of various musical genres so that everyone can mix their music, their moment and their Pisco Intipalka. Now, they have their sights on the beach season and summer to continue exploiting this concept.
Listen to the Pisco Intipalka playlist on Spotify and start mixing your moment here: https://open.spotify.com/user/piscointipalka?si=vs3VKOAwSyKMhvdL5UIekA)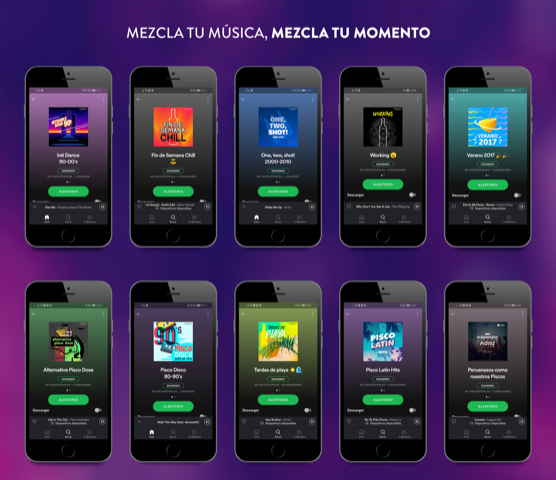 Credits
Client: Intipalka
Brand: Pisco Intipalka
Brand Manager: Piero Fumagalli
Agency: Lead Digital
Directors: Renzo Apumayta / Miro Giovannini
Account Executive: Carla Lázaro / Andrea Salas
Creative Senior: Bruno Calmet
Creative Copywriter: Stefanny Díaz
Graphic Designer: Nataly Alva
Social Media Coordinator: Erika Meza / Naydú Mendoza
Community Manager: Mariángel Díaz / Angie Alarcón
Digital Media Supervisor: Walter Reátegui
Digital Media Assistant: Cecilia Castro
Source: Lead Digital