Mindshare, the global media agency network that is part of WPP, is celebrating its 20th birthday by partnering with ENACTUS to power the next generation of leaders to address the United Nations' Sustainable Development Goals (SDGs).
ENACTUS is dedicated to inspiring university students to improve the world through entrepreneurial action. It is the world's largest experiential learning platform, uniting student academic and business leaders to use the power of businesses to tackle the challenges facing the world within the framework of the United Nations seventeen Sustainable Development Goals (SDGs). This year, ENACTUS includes 72,000 students at 1,700 university campuses in 36 countries and more than 550 supporting corporate and foundation partners.
Mindshare is partnering with ENACTUS across its global network to promote ENACTUS and the enterprises developed by ENACTUS student teams using Mindshare's media skills and working with its global media partners.  ENACTUS' mission complements WPP's Common Ground agenda, an initiative in which the big 6 communication networks came together in 2016 to commit to use their skills and expertise to tackle the UN's 17 SDGs.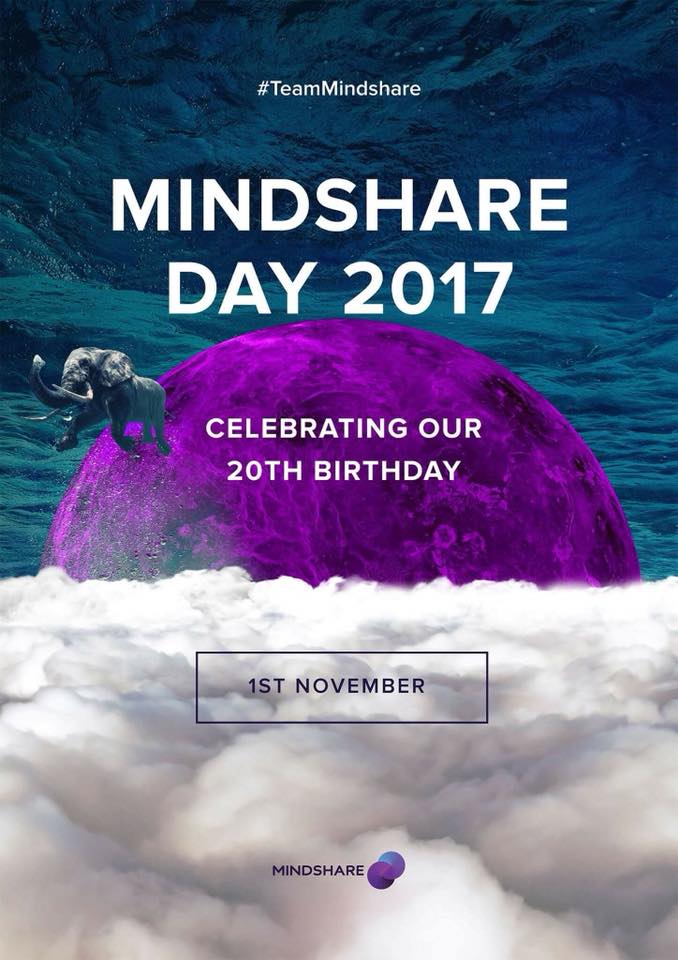 Mindshare's partnership with ENACTUS is also part of its annual Mindshare Day celebrations that provide a moment for all 116 offices in the 86 markets of the Mindshare network to come together around its core values of speed, teamwork and provocation, to help good causes and this year, celebrate turning 20 years old.
In previous years, under the Common Ground initiative, Mindshare has worked with Amnesty International to drive awareness of the human suffering caused by the refugee crisis' and has also tackled gender equality issues.
Mindshare was founded on 1st November 1997 in Taiwan, the first global media agency network built for the modern age. It was launched with the aim to: 'offer an integrated service that not only covers traditional media, but also interactive media, sponsorship, event management, barter, programming, syndication and media modeling. Designed to operate in an environment of increasing concentration of media ownership, traditional media price inflation in most markets, media fragmentation and the emergence of new electronic media, Mindshare will leverage its size to buy share of voice in the most effective way possible,' according to the launch press release.
Today, Mindshare is a global media agency network with billings of $35bn (source: RECMA) and aims to be its clients' lead business partner, to grow their business and drive profitability through adaptive and inventive marketing. Mindshare does this through speed, teamwork and provocation because in today's world everything begins and ends in media. Mindshare creates new things and has fun doing it.
To celebrate its 20th birthday, Mindshare Day 2017 also sees the launch of http://www.TeamMindshare.com an expression of the stories, values and hopes of Mindshare employees from across the agency's global network.
Follow #TeamMindshare on Nov 1st to celebrate with Mindshare and visit http://www.TeamMindshare.com to hear our stories.
Source: Mindshare