The global digital creative agency, We Are Social, is strengthening its team. From 1 February, Leo Marks joined the team as Creative Director & Head of Studios, adding to the Berlin office and the in-house production unit, We Are Social Studios. The 38-year-old is a multiple award-winning Creative Director and reports to Germany Managing Director, Roberto Collazos Garcia.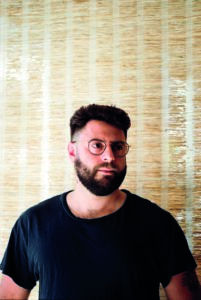 Most recently, Leo Marks worked as the in-house Global Creative Director at BMW AG for the MINI brand, responsible for launching the first all electric MINI, and re-inventing the visual identity and tonality for the whole MINI brand and product portfolio.
His accolades and achievements include working with the team to lead MINI to the Interbrand Top 100, as well as winning them the Clio Bronze Winner Music for their 2019 Super Bowl commercial 'Don't Fence Me In' and establishing their innovation & design centre in Brooklyn, winning them the NYCxDESIGN Award in Architectural Pop-up.
Leading in-house and agency teams for diverse brands and agencies including adidas Originals, Ralph Lauren, Vans, The Tate Modern, Dazed Media, Spine TV, Nowness, TBrand Studios and Vice, among others. Marks is a passionate disruptor focused on building teams that aim to change the parameters of existing models while adding real value to brands and audiences.
"With Leo, we gain an outstanding creative director who is known far beyond the borders of Germany. With his experience and creativity, he will provide valuable new impulses for our clients and drive the expansion of We Are Social Studios in the German market," says Roberto Collazos Garcia, Managing Director of We Are Social in Germany.
Leo Marks: "The shift towards social has created a really exciting space in which we can design communication specifically for the medium. This opens a lot of doors in terms of how we approach storytelling, especially in relation to how the audience can create the narrative, and with that comes a lot of possibilities."
Source: We Are Social