Platform will provide advanced segment capabilities and opportunities for retailers to secure private data, enhance customer experiences and onsite personalization

Platform monetization leader Kevel announced today it will be launching their new customer data platform, Kevel Audience, live at this year's ShopTalk event in Las Vegas. Kevel Audience is a customer data platform (CDP) specifically built for digital retailers to better maximize first-party data opportunities and efficiently switch between various channel partners to create tailored customer experiences. 
"Audience is a unique CDP for a privacy-conscious future. It was built to enable digital retailers with secured first-party data and out-of-the-box advanced segmentation for audience outreach needs," says Paulo Cunha, General Manager, Kevel Audience. "Kevel Audience is a sustainable CDP offering with hundreds of retail specific attributes and segments for retailers to create custom audiences. This is how Kevel Audience sets itself apart from privacy black-box players who come with risks."
Kevel provides innovative technology that retailers can use to sustain long-term customer acquisition and retention, and remain competitive in a crowded marketplace. The new platform will help collect first-party data from any source whether an e-commerce website, app, brick-and-mortar store, or through CRM. It then unifies and segments users, and allows the personalized audience to be activated wherever a brand needs it – from social media and ad campaigns to email campaigns, onsite personalization, and more.
A broad variety of metrics can also be analyzed in the platform's all-encompassing granular reporting. Deployed in individual AWS data silos, Kevel Audience will put retail users first by providing other key features such as individualized RFM segmentation, custom retail event predictions, and a personalized marketing playbook.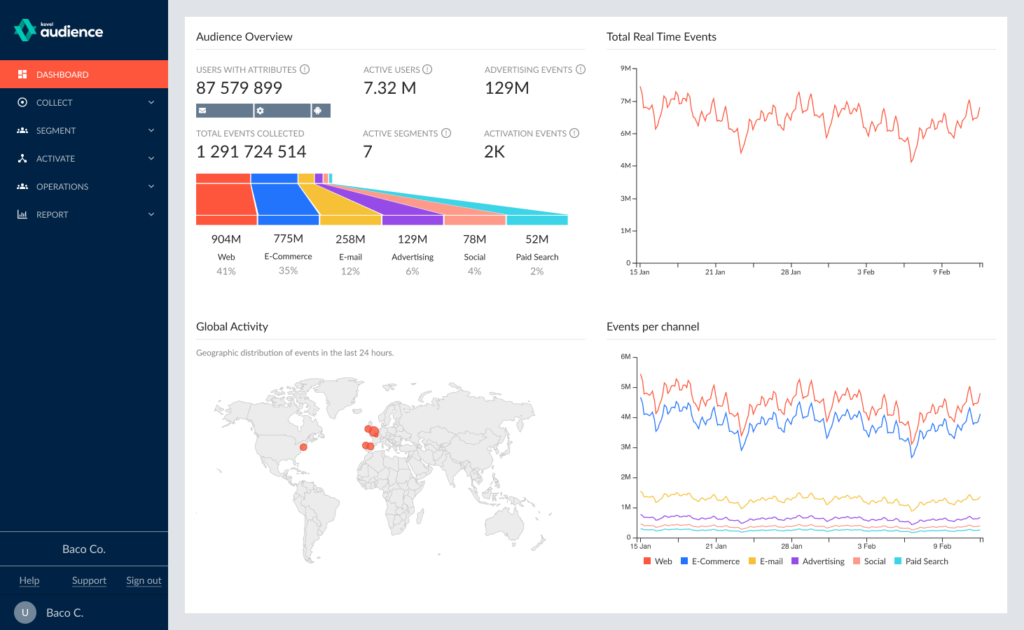 "We are in the midst of a retail media rebellion in the advertising and marketing industry, and I'm proud to say that Kevel is leading the charge and empowering retailers to maximize their ROI across platforms," says James Avery, CEO and Founder, Kevel. "We created this CDP out of a need to reset a landscape that continues to rely on platforms designed for speed and short-term results. With Kevel Audience, retailers can invest in themselves, take ownership of their data, and harness personalized user experiences without compromising."
Schedule a meeting with Kevel at Shoptalk here to learn more about Kevel Audience. To request a demo, click here.
Source: Kevel