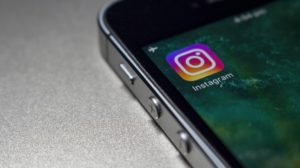 Instagram is adding the ability for users to post to multiple accounts at the same time with just the flip of a toggle, a company spokesperson has confirmed to TechCrunch.
The feature is being rolled out to iOS users, but there is no word on if or when Android users can expect them same.
"We are rolling out this feature to provide a better experience for people who often post to multiple accounts," Instagram told TechCrunch.
'Self-regram' will appear when the user is about to share a new post. Within the options for the post, there will be a 'Post to Other Accounts' tab, which will enable the user to toggle posting to any or all of their other accounts. The feature could prove to be very useful for businesses which want to get a similar message out across all of their accounts – or even multiple businesses as part of partnerships – and people with more than one personal account.
Rumours surrounding a 'regram' feature have been around for a good few years now, but Instagram has always denied that it was working one. It now seems the company could be heading in the direction of creating one.
Source: Mobile Marketing Magazine