InMobi, a leading provider of mobile marketing and monetization technologies, has been awarded a silver and bronze MMA Smarties South Africa 2022 award with Coca-Cola South Africa for its Beat Can campaign in the Impact Media: New Tech/Channel and Creative: Personalization categories.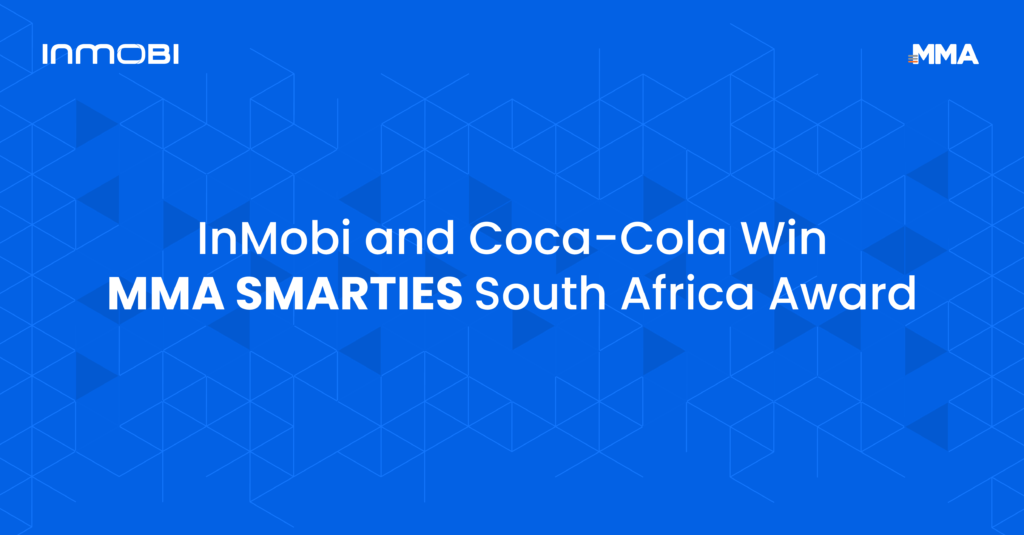 "InMobi is thrilled to have won an MMA Smarties 2022 award with Coca-Cola in South Africa; a region where we are expanding our client base," says Jessica Moini, Director of Sales, Middle East & North Africa, InMobi. "We are ecstatic that the campaign resonated with the panel for its innovation, as well as ability to meet target consumers and exceed KPIs."
SMARTIES Awards are designed to celebrate innovation and to recognize leaders, brands, agencies and tech providers which use technology to pioneer new approaches in modern marketing. And, for this campaign, The Coca-Cola Company turned to InMobi to drive engagement among teens in South Africa with an interest in food, gaming and sport. Specifically, the campaign sought to reach different app demographics, such as audio and video streamers, entertainment app users and avid gamers.
With a unique rich-media interstitial ad experience, ads included four beats, four melodies and four effects that people could choose from on their mobile device to create a Coke Beat that could then be shared on social channels.
The campaign was a huge success, delivering more than 6.3 million impressions and reaching 1.8 million unique users, with almost 17,000 people creating a beat. The engagement rate was over 95% above global benchmarks, while the overall click-through rate exceeded the same measure by more than 103%, with users interacting with the creative for an average of 45 seconds.
InMobi also ran a brand lift study using InMobi Pulse which showed that the ads significantly boosted brand awareness and consideration of Coca-Cola, especially amongst target younger consumers.
Tsholofelo Sisulu, Client Director for Coca-Cola at Mediacom South Africa, adds: "InMobi was an ideal partner for this campaign. Their creative work here was crucial to helping Coke engage GenZ, and the results of the campaign itself and the brand lift study show the benefits of this approach."
Learn more about the Beat Can campaign here.
Source: InMobi