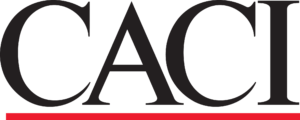 Covatic, the fast-growing Techstars-backed technology company has announced a partnership with CACI, via its new A-Type solution, which will enable advertisers to benefit from detailed Acorn segmentations and on-device targeting whilst preserving user privacy. 
Covatic's recently launched A-Type solution is an entirely new approach to audience targeting which places user privacy front and centre whilst providing rich audience segments – without tracking users. GDPR, CCPA and Apple ATT safe, it does not require users to login and harnesses CACI's powerful consumer classification, Acorn.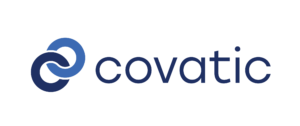 With A-Type using Covatic's on-device processing to allocate groups of users to relevant third-party socio-demographic data, without exposing any form of ID, this creates highly relevant audiences and represents a future-proofed solution.
Daniel Pike, Covatic's Chief Product Officer, explains: "We are delighted to partner with CACI to enable the digital ad industry to continue to ensure it can provide relevant messaging at the right moment in time and in the right context. Together, we provide insights gained from the real world and processed on-device to ensure no personal data is shared, whilst at the same time enabling advertisers to target their communications with the precision consumers have come to expect."
Cara Bramwell, Principal Consultant, CACI adds: "We are excited at the potential of this pivotal partnership with Covatic on their innovative A-Type solution. It will enable us to provide the industry with Acorn's powerful consumer classification segments of the population, so, whether you are trying to understand your existing customers, identify profitable prospects or allocate resources effectively, we provide insight to help you do just that – at a time when privacy-compliant, on-device targeting provides one of few sustainable solutions to tightening industry rules."
In recent weeks, Covatic has also joined forces with industry association, the IAB UK, as it develops its future-facing product offer and continues to help marketers grapple with a shifting and evolving digital landscape.
Nick Pinks, CEO of Covatic, comments: "Contextual advertising and on-device processing is more important than ever when it comes to building a sustainable digital ecosystem. With consumers placing more importance on their privacy and the broader industry realising the importance of respecting user's data – the media industry is becoming empowered to act. This partnership between CACI and Covatic is a great example of how it is possible to deliver targeted advertising and engagement, while using CACI's powerful data and Covatic's approach to preserving user privacy by doing everything on device."
Source: Covatic