Maison Mumm reveals its new multimedia international campaign from November 2nd with Usain Bolt.
Created with its french advertising agency Buzzman, the film introduces the brand new signature: "Celebrate your next victory". This message establishes the brand's mindset, focus on panache and positive thinking.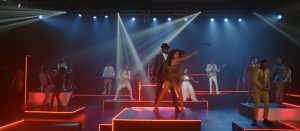 Usain Bolt's impressive ranking are the result of an outstanding state of mind: foolproof optimism and positivism and hard training. This singular mental strength enabled him to win a course even before it began.
Directed by Luis Cervero (Pharell Williams, Justice…), the film stages the athlete with the former Miss Universe's Jamaican runner-up, Yendi Philipps, on a music track by TKAY. The festive and staggering atmosphere echoes Bolt exceptional career.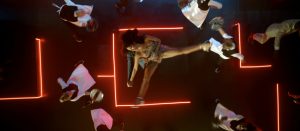 Labelled "Don't win to celebrate. Celebrate to win.", this campaign inaugurates the new global Champagne Mumm platform: "Celebrate your next victory ". It will be deployed on all digital medias from November 2nd.
Credits MUMM
Global Brand Director: Louis De Fautereau
Global Director Prestige Range: Guillaume Pétavy Meynier

Senior Brand Manager: Auriane Bourdin
Press & Public Relations Director: Raphaëla Allouche
Press & Public Relations Manager: Antoine Flament
Digital & Business Intelligence Management Director: Nicolas Tracz

Social Media & CRM Director: Elisabeth Ricard
Social Media Strategist: Maxime Hock
Credits BUZZMAN
President and Executive Creative Director: Georges Mohammed-Chérif

Vice – President: Thomas Granger
Managing Director: Julien Levilain

Artistic Director: Souen Le Van

Copywriter: Romain Pergeaux

Head of Accounts: Maïté Orcasberro

Account Manager: Marie Henaff

Strategic Planner: Clément Scherrer

Head of Social Media: Julien Scaglione

Head of PR & Communication: Amélie Juillet
PR & Communication Assistants : Suzanne Langlais & Julie Claeyman
Head of TV Production: Vanessa Barbel
TV Production: Ayman Jaroudi
Production: Control

Sound Production: Schmooze
Director: Luis Cervero
Producer: Jacques Etienne Stein
Post Producer: Mikros
Artist (Sound): TKAY MAIDZA

Sound Track: TENNIES

Music Supervisor: Frédéric Schindler / Too Young
Source: Buzzman