App marketing and analytics platform App Radar has introduced a new innovative tool that enables companies to combine their app's organic and paid user acquisition data in one place for both Google and Apple app stores.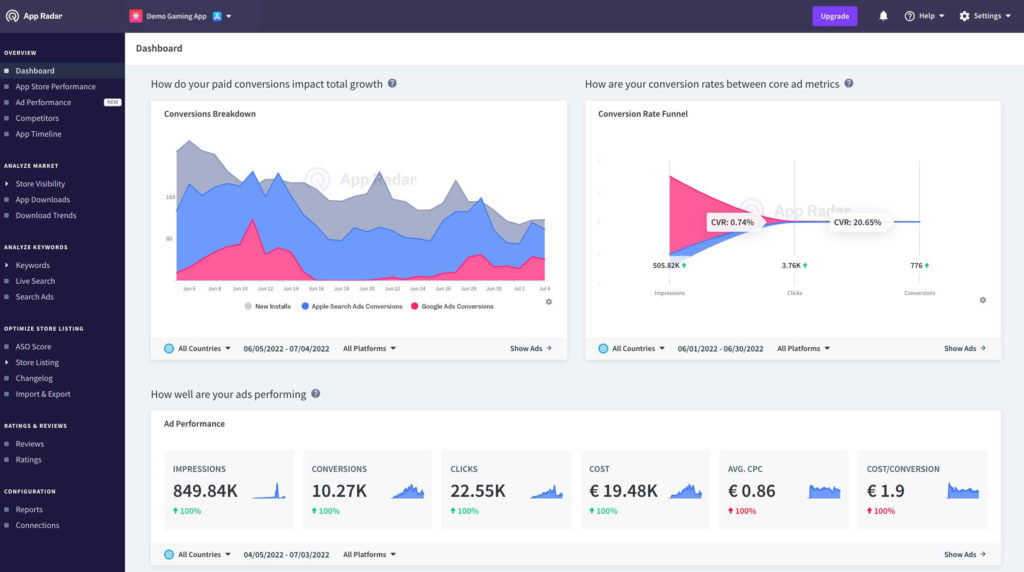 The tool enables app marketers to understand the correlation between their organic and paid user acquisition efforts; how paid conversions impact total app growth and whether the share of traffic comes through users simply searching in app stores or through Google App Campaigns or Apple Search Ads.
Google or Apple ad campaigns can be tracked on a dashboard with metrics including impressions, conversions and costs with adjustable timelines for comparison. Users can evaluate download trends and determine whether the change was impacted by app store optimisation (ASO) or an ad campaign. The tool enables app marketers to understand which app story (Google or Apple) boosted the app's growth the most, which ad platform generates better cost per conversion, which specific ad campaign performs best against KPIs and which campaign had the biggest impact on the app's growth.
App Radar has also launched its new certification function for marketers to share their knowledge and expertise with their network. The certification applies for the App Radar Academy free courses that cover the main areas of app marketing, including app store optimisation, Google app campaigns and Apple search ads.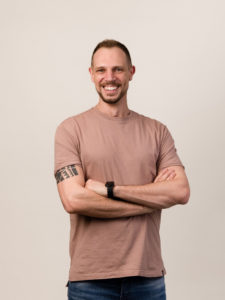 Thomas Kriebernegg, co-founder and Managing Director at App Radar said: "The days of pure organic growth are over. Companies need to look at the big picture of their app and how it is performing over time. To stay relevant in this highly-competitive market, businesses need to merge their ASO and paid efforts.
"Of course, ASO is still very important – you need a solid ASO foundation to maintain that stream of high-quality users across your channels. Paid user acquisition can also lead to more organic app installs, the so-called mysterious organic uplift that is often a difficult thing to quantify. As one of the factors impacting the ranking of your app in app stores, the more installs it generates, the higher it ranks and, as a result, increases visibility across search results and browse sections.
"To boost your campaign, you need to understand the correlation between ASO and paid user acquisition. You need to understand how your paid funnel impacts organic growth and vice versa. While examining the data, you need to ask the right questions, such as: Why did your app installs drop last week? Was it organic or paid UA traffic? Why did installs start increasing? Did some Google or Apple ad campaigns work really well or did an ASO update have that impact?
"By combining all this data into one intuitive and visually appealing dashboard, we make it easier for businesses to understand their app performance and empower them to make the right decisions to boost their campaigns."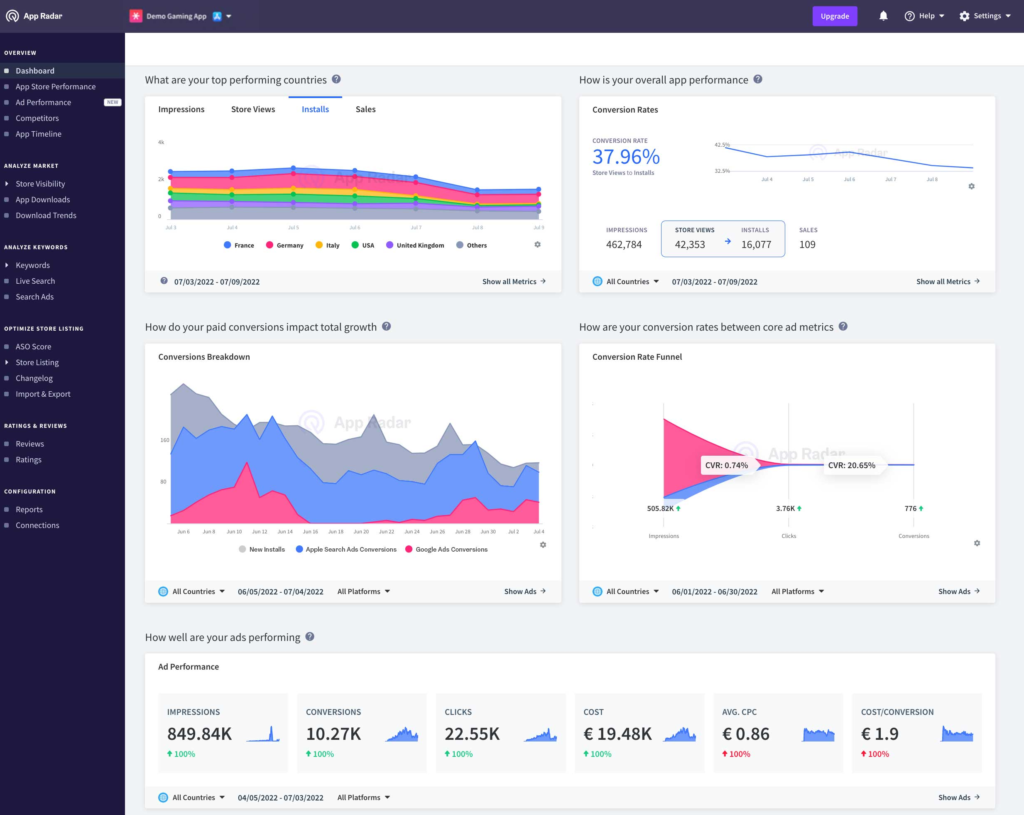 Source: App Radar